Media: Request an Interview
Cynda Collins Arsenault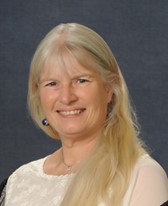 Cynda Collins Arsenault is President and Co-Founder of Secure World Foundation and has 40 years experience in non-profit work including peace and justice, prison, mental health, disability rights and environmental issues. In additional to co-founding Secure World Foundation, she also co-founded the Arsenault Family Foundation, and serves on the board of One Earth Future.
In additon, Cynda is an author, activist and philanthropist. Her activism and impact extend from her local community to outer space. Starting out as a Girl Scout and 4H Club leader, Cynda has served in numerous leadership roles on behalf of women and people with disabilities. As a philanthropist concentrating on the empowerment and voice of women, Cynda is part of the Women's Donor Network and Women Moving Millions. Her philanthropy is based on a global and long-term lens. Cynda is a visionary as well as a pragmatist, a rare combination that has allowed her to accomplish so much in a short amount of time.
Cynda has been active in grass roots organizing and community building since the 1960s working on ways to build a secure and sustainable future for the children of the world. She has been involved for many years in promoting opportunities for people with developmental disabilities and has authored two books on this subject entitled: Let's Get Together: A Handbook in Support of Building Relationships Between Individuals with Developmental Disabilities and Their Community, and When Do I Get Some Time for Me?: A Parent's 'Make it Happen' Handbook for Finding and Using Respite Care and Other Supports For Their Children and Youth with Special Needs. She is a member of the Women's Forum and Board President of the Association for Community Living. Read Collins Arsenault's publications
Education
Cynda received her BA in Sociology and Psychology at University of California Berkeley and earned her Masters Degree in Education from Colorado State University.
Last updated on April 3, 2017