Mr. Bruce McClintock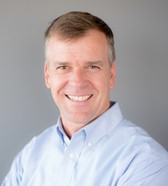 Bruce McClintock is a policy researcher and lead of the RAND Space Enterprise Initiative, a virtual center that provides a focal point for all RAND space-related research, for the U.S. government and U.S. allies. McClintock joined RAND in 2016 after retiring from the Air Force as a Brigadier General. In addition to tours as an A-10 pilot and test pilot, his time in the Air Force included studies at the School for Advanced Airpower Studies, assignments at the Space Warfare School at Schriever Air Force Base, duty as special assistant to the commander of Air Force Space Command, an assignment as the U.S. Defense Attaché to Russia, and a tour as a White House Fellow.
McClintock's primary research focus at RAND has been space power, military doctrine, strategy, and Eurasia security issues. He currently serves as a member of the STRATCOM Senior Advisors Group, as a senior advisor for the U.S. Space Force-hosted Schriever Wargame, and a participant in a Track-II Dialogue on Strategic Stability with Russia focused on space norms. McClintock is a U.S. Air Force Academy graduate with degrees in astronautical and aerospace engineering. He is also the Founder and Chief Exploration Officer of Hike for Life, an outdoor education and hiking guide service based in Colorado.
Last updated on January 28, 2021