Secure World Foundation's latest publication: the COPUOS Briefing Book
Wednesday, June 7, 2023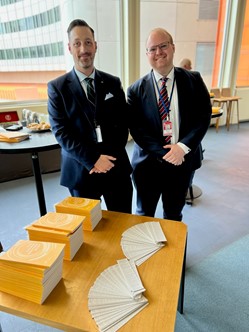 Secure World Foundation is proud to distribute our latest publication, the COPUOS Briefing Book – a practical guide for delegations to COPUOS, covering the history, leadership, agendas, working methods, and deliverables of COPUOS and its two subcommittees, with chapter introductions by former COPUOS leadership.
All delegations were invited to receive free copies of the book at its release event in June 2023. The Secure World event page can be found here.
The COPUOS Briefing Book can be accessed for free, online, here.
Last updated on June 27, 2023