SWF 2017 IAC Young Professionals Scholarship Recipients Announced
Wednesday, July 5, 2017
The Secure World Foundation is proud to announce the young professionals who have won scholarships for travel funding to the 2017 International Astronautical Congress (IAC) in Adelaide, Australia. As the premiere international space conference, the IAC offers a unique opportunity for young professionals to further their professional development and inject new ideas into the community.
This year, more than 60 abstracts from young professionals from around the world were submitted. After a rigorous scoring and evaluation process, the following five winners were selected to receive scholarships to travel and attend the IAC: Yashwanth Amara, David L.X. Ho, Simona Spassova, Dimitra Stefoudi, and Natalia I. Vargas Cuentas.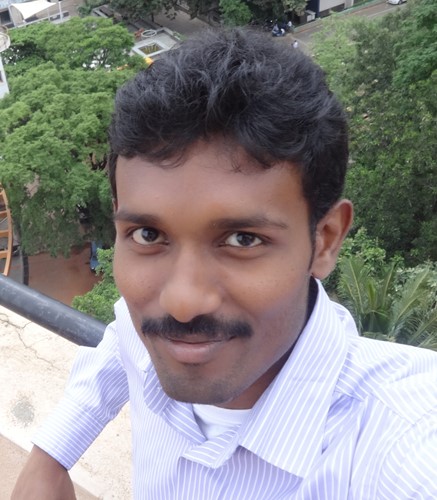 Yashwanth Amara
Mr. Amara works as a Research Assistant at Crucible of Research and Innovation (CORI), a dedicated R&D centre at PES University, Bangalore. He holds a Bachelor of Medicine, Bachelor of Surgery (M.B.B.S.) from Rangaraya Medical College, Kakinada, India under NTRUHS, Vijayawada, India. While attending a course on 'Satellite design – a course in pico/nano/micro-satellites (PNMsats)' by Dr. Sharan Asundi (Tuskegee University, US) in 2016, along with a team of other students, Mr. Amara conceived the novel idea of using ultra-thin wires for deorbiting spacecraft in LEO and has since been working to move this idea from a concept to a mission.
Mr. Amara's IAC paper is titled Drag Enhancement for Spacecraft Using Numerous Ultra-Thin Wires Arranged Into Drag-Wire Webs of Various Configurations.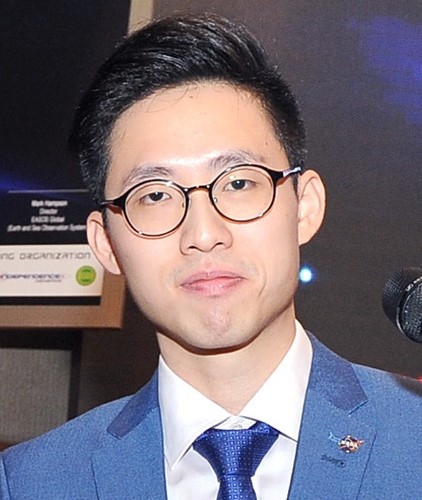 David L.X. Ho
Mr. Ho is undergoing his practical legal training at a leading law firm in Singapore, after graduating from University College London (UCL) with first class honours in the Law LLB. David is Space Generation Advisory Council (SGAC)'s National Point of Contact for his country of origin Malaysia, a founding member of the ESA-led Moon Village Association and part of the organising team of the upcoming Space Generation Congress. David is involved in space policy advocacy in the ASEAN region and regularly speaks at conferences and universities in the region.
Mr. Ho's IAC paper is titled Space Amongst the Giants: A New Course for Asia-Pacific Space Cooperation.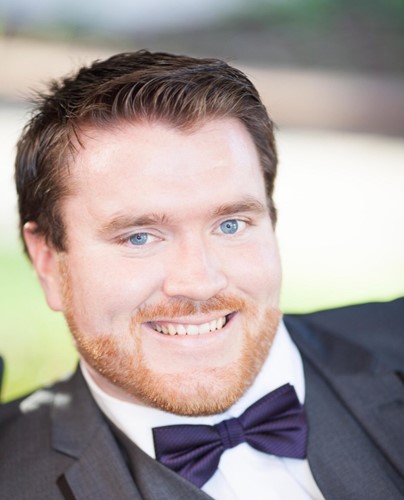 Matthew Richardson
Mr. Richardson is a Doctoral candidate at the University of Tokyo, focusing on service life extension of reusable rocket engines. He is also a Research Assistant at JAXA's Institute of Space and Astronautical Science (ISAS), focusing on commercial space transportation policy. Matt holds a Master of Aeronautical Science from Embry Riddle Aeronautical University and a Bachelor of Engineering from the University of Queensland. He is also an alumnus of International Space University's Southern Hemisphere Space Studies Program. Matt has previously worked in the commercial and defense aviation industries in his native Australia. He will present two papers on reusable launch vehicles at IAC focusing on both technical and economic issues, and will moderate the Space Transportation working group at the Space Generation Congress.
Mr. Richardson's paper is titled Economic Benefits of Reusable Launch Vehicles for Space Debris Removal.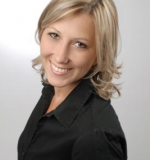 Simona Spassova
Ms. Spassova is a PhD candidate at the University of Luxembourg, focusing on Space and Satellite Communications Law. She holds an LLM in Financial and Banking Law from Luxembourg and an MA in Human Rights and Democracy from the University of Bologna and the University of Sarajevo. Prior to her current position, she has also worked with the World Bank Group and as an investigations intern with the International Criminal Court.
Ms. Spassova's IAC paper is titled Refugees in Distress: Protection of their Radiocommunication Signals Against Harmful Interference.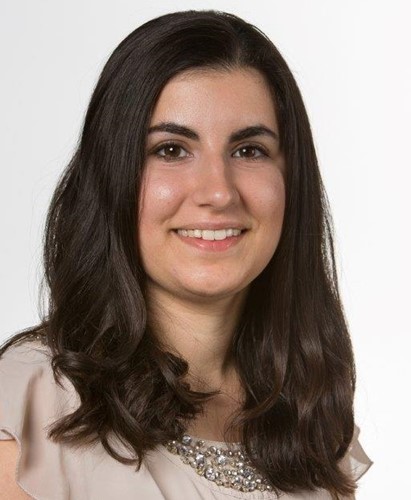 Dimitra Stefoudi
Ms. Stefoudi holds a Law Degree from the University of Athens, as well as a Master in International Business Law from Tilburg University. In 2016 she graduated from the Advanced Master in Air and Space Law of Leiden University and joined the International Institute of Air and Space Law.
She has participated in several international events, such as the ECSL Summer Course on Space Law and Policy, the Manfred Lachs Space Law Moot Court and the International Astronautical Congress. She has also attended the International Space University Space Studies Programme, while she is member of various international groups that promote the advancement of space law. Dimitra is also working as Assistant Executive Secretary of The Hague Space Resources Governance Working Group, which aims to provide the basis for international negotiations for the governance of space resources.
Ms. Stefoudi's IAC paper is titled Rebus Sic Stantibus and International Space Law: The Evolution of the Space Treaties in the Next Fifty Years.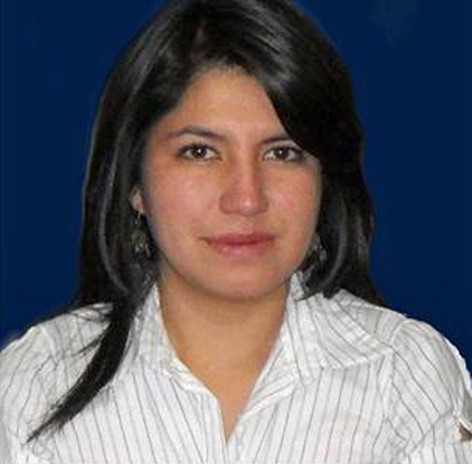 Natalia Indira Vargas Cuentas
Ms. Vargas Cuentas is an Electronic Engineer with a degree from the Military School of Engineering in La Paz Bolivia, a Regional Coordinator of South America for the Space Generation Advisory Council (SGAC), and the Treasurer of the Aerospace and Electronic Systems Society of the Institute of Electrical and Electronics Engineers (IEEE) in Peru. She is currently following her postgraduate studies in Remote Sensing and Geo-Information Systems (RS & GIS) in the Master in Space Technology Applications (MASTA) in Beihang University (BUAA), Regional Centre for Space Science and Technology Education in Asia and the Pacific – RCSSTEAP. Beijing – China.
Ms. Vargas Cuentas' IAC paper is titled Use of Satellite Images for Droughts Studying: The Bolivian Case
Last updated on November 14, 2017