SWF Co-Hosted Two Events at the Space Foundation's 33rd Annual Space Symposium
Tuesday, April 11, 2017
The Space Foundation's 33rd annual Space Symposium in Colorado Springs, Colorado featured speakers and attendees from across the world. Secure World Foundation engaged with the space community, and co-hosted two events. The first was the international reception, an event designed to celebrate the increasing international nature of the Symposium. Held on April 5, 2017, this reception hosted several hundred attendees, including Colorado Gov. John Hickenlooper. 
The second was a panel discussion, "New Actors in the Space Domain," held on April 6, 2017, which allowed two emerging space actors and two established space actors discuss how they are handling the changing space domain. More information is available on the event page.  Also at this panel, SWF Executive Director Michael Simpson presented SWF's Handbook for New Actors in Space, copies of which were given to all attendees.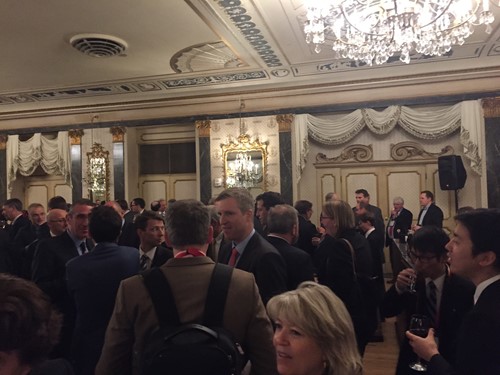 Guests at the international reception.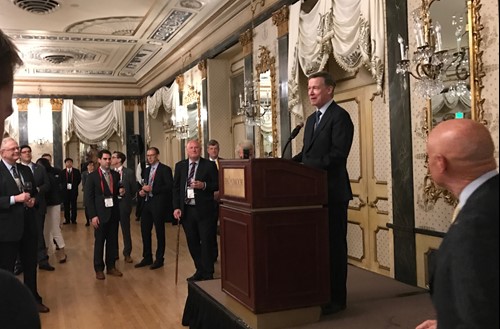 Colorado Governor John Hickenlooper addressing the international reception.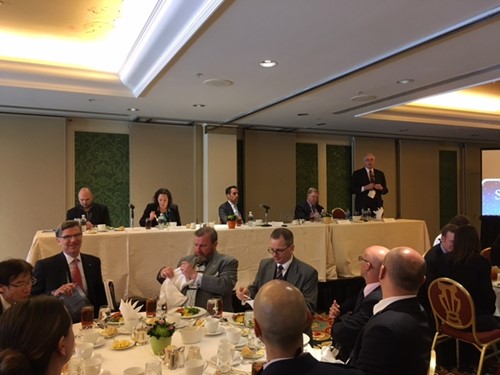 Panelists Rich Leshner, Audrey Schaffer, Salem AlMarri, Pete Hoene, and SWF Executive Director Michael Simpson.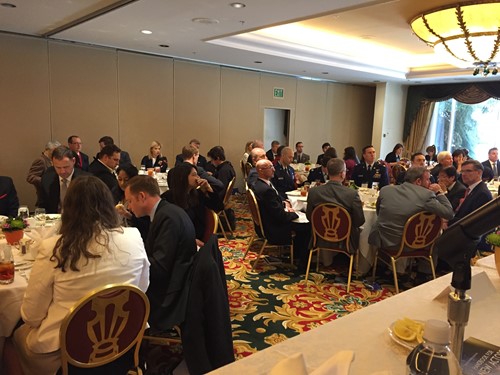 Guests at the panel discussion.
Last updated on May 1, 2017