SWF Young Professional Scholarship Recipients 2022 Announced
Friday, July 29, 2022
The Secure World Foundation is proud to announce the young professionals who have won scholarships for travel funding to the 2022 International Astronautical Congress (IAC) in Paris, France. As the premiere international space conference, the IAC offers a unique opportunity for young professionals to further their professional development and inject new ideas into the community.
This year, more than 70 abstracts from young professionals from around the world were submitted. After a rigorous scoring and evaluation process, the following 5 winners were selected to receive scholarships to travel and attend the IAC: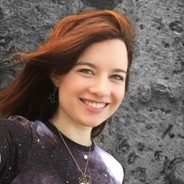 Annie Handmer
Annie Handmer completed her PhD studies in 2022. Her research traces the social history of Australian dual-use space technology and uses STS approaches to examine the interplay between academia and industry, and civil and military interests in the context of Australia's funding and policy settings. Annie is now an Associate Lecturer with the University of Sydney in the Faculty of Science and a Research Assistant at the Bond University Faculty of Law. She has also taken up a role as Senior Manager Innovation and Policy with HEO Robotics, an Australian start-up which uses software to transform Earth observation satellites into in-orbit inspection cameras. Dr. Handmer's IAC paper is titled: Lighting Up Down Under: a Science and Technology Studies examination of policy, legal and organisational challenges encountered during the development of Active Debris Removal technology in Australia.
Dr. Handmer's IAC paper is titled: Lighting Up Down Under: a Science and Technology Studies.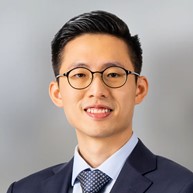 David Ho
David Ho is an M&A lawyer at a global law firm, based in the Singapore office. David co-founded Malaysia Space Initiative (MiSI), a non-profit promoting the space industry in Malaysia, his native country. David served as Space Generation Advisory Council (SGAC)'s National Point of Contact for Malaysia and remains actively involved in SGAC. David contributes to space policy and law related research and advocacy.
Mr. Ho's IAC paper is titled: Malaysia's New Space Law: A Case Study for Emerging Space Countries and Nuances for International Space Law Studies.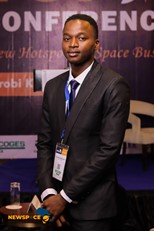 Mustapha Iderawumi
Mustapha is a senior analyst at Ideal Space Technologies (Space in Africa), where he has published over 200 articles and analyses on the four segments of the African space industry. He engages in market research and analysis to identify growth opportunities and support optimal decision-making while understanding the commercial dynamics and the potential pitfalls within the African space ecosystem. Mustapha has worked on several studies on the African space industry, including the African Space Industry Report (2021 & 2022) and the African Union Commission Baseline Studies, a study on the four Space Segments and Space Socioeconomic Benefits for the Establishment and Operationalization of the African Space Agency.
Mr. Iderawumi's IAC paper is titled: Improving the preparedness of Mozambique against cyclones event.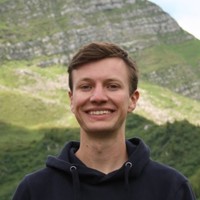 Mathieu Udriot
Mathieu Udriot is a young professional at the EPFL Space Center (Lausanne, Switzerland). Graduating from EPFL in 2022 with a master in microengineering, specialized in space technologies, his master thesis was about the implementation of a Space Sustainability Rating. During his studies, he was part of the EPFL Rocket Team and won the European Rocketry Challenge 2021 in Portugal. Now Mathieu is involved in projects related to green space logistics, space sustainability, life cycle assessment of launch vehicles, and concurrent engineering. He also continues to be involved with EPFL students teams by supervising projects.
Mr. Udriot's IAC paper is titled: Development of a Launch Vehicle Sustainability Rating.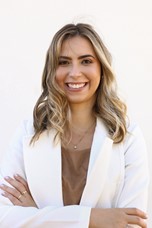 Thaís Zandoná
Thaís Zandoná is a lawyer, specialist in Space Law and Policy (UNISANTOS/Brazil), and a master's student in International Strategic Studies (UFRGS/Brazil). She is a member of the Research Group on Space Law and Policy (UNISANTOS), an invited member of the Space Law Commission of the Brazilian Bar Association (OAB/Santos), and a prospective member of the International Institute of Space Law (IISL). Thaís holds a degree in Law from the Superior School Foundation of the Public Ministry/Brazil. She was a Visiting Student at the Università Degli Studi RomaTRE/Italy in 2014/2015.
Ms. Zandoná's IAC paper is titled The New Brazilian National Program of Space Activities - PNAE (2022-2031): What to expect
Last updated on October 27, 2022