Insight - A Conversation with SWF Advisory Committee Member Bill Parker
Wednesday, July 8, 2020
By Project Manager Josh Wolny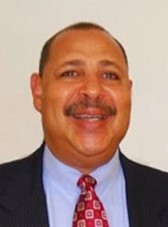 Bill Parker is a member of SWF's Advisory Committee. Click here for his bio.
Editor's note:
This month, we decided to try a new approach to our monthly Insight piece. This is our first featured interview with a member of the space policy community. What follows is a transcript of a conversation, edited for clarity. For questions or further information, please contact Josh Wolny at jwolny@swfound.org.
Josh: 
Hi Bill, nice to talk to you today. Firstly, can you tell us a little bit about yourself, a little bit about your background, how you came to be on the SWF Advisory Committee, and how you're involved in the space community?
Bill: 
Always good to be with you, Josh. As you've heard me say on many occasions, you get smarter by being around smart people. I was fortunate enough in my life to have served the people of the United States as a Foreign Service Officer, also known as a diplomat. I served with my family all over the world. And because of that, I've had opportunities to meet and to engage in pretty much all facets of foreign life, but even more important, bringing American life to other countries.
In many of my roles, we would bring cultural artists and scientists from America to various countries, and also send nationals from those countries back to the U.S. Early on, during the Gemini and the Apollo programs, we brought astronauts to various countries. We brought Shuttle models and we even brought Moon rocks over to exhibit and display. We also sent foreign scientists and astronauts to NASA and Cape Canaveral for launches, et cetera. From a very young age to now, I was very interested in space and the international components of space. 
I wrapped up my foreign service career by spending three years as a foreign policy advisor to the commander of U.S. Strategic Command. They control our nuclear triad, but also are involved heavily as a co-command or supporting command for the old Air Force Space Command, working with Vandenberg Air Force base, and working with Cape Canaveral for Shuttle launch inputs.
I took that time to work with my colleagues and peers who were senior military officers and Air Force missileers at the senior level to visit all of their facilities, had an opportunity to attend the National Security Space Institute for any number of courses, and completely immersed myself into the modern space community. When opportunities came along to engage in the international community with the Command, I was called upon to arrange trips to Russia where we visited the GLONASS (Russian GPS) facilities. Since my retirement from the Foreign Service, I was asked to be a special advisor for international affairs to the Space Foundation, and to serve as a member of the Secure World Foundation Advisory Committee, where again, I get to learn from a number of very, very smart space experts. 
Josh:
Indeed. Thank you. With your background all across the globe, and in the space community, what do you make of the current state of the world, with the pandemic, with other institutions and challenges? How does this all affect the space community?
Bill:
Well, right out of the box, we constantly talk about STEM -- science, technology, engineering, math. I think STEM is at the forefront of solving many of the problems that we face today. Based on the current pandemic that we're in, we're going to need all facets of our technical capabilities to solve this problem. And, unfortunately, the pandemic has brought about enormous ongoing and widespread misery and tragedy. I think now we're beginning to see it take an even longer and stronger psychological toll because of the loss of jobs that people don't have the means to support themselves. And as always these types of events expose the real structural ravines of our societies and those people who were already vulnerable have been put at even greater disadvantage.
Josh:
I have seen a lot of discussion about the permanent changes from the pandemic. The standard format of the question is: "How will - fill in the blank industry - look as a result of the pandemic?" SWF has done a lot of work envisioning the future of the space community, including industry best practices, norm development, and reaching out to educate the investor community. These all could be impacted by a more precarious bottom line for companies. From this, what opportunities and challenges are created for the space industry?
Bill:
There are going to be enormous opportunities in the telecom or communications realm. The space industry and technology industries are going to be at the forefront of research and development for new methodologies of reaching people around the world in a distance learning format. We are going to very quickly realize that the next generation of wireless communications, 5G, will make a difference, but 5G is going to need a much larger backhaul capability than we currently have for it to be of practical use. Backhaul refers to the supporting infrastructure between the network nodes that our wireless devices connect to. So I see a constellation of satellites and optical communication supporting that backhaul capability. 
I think, of equal importance, the space industry is a feeder industry for modern technology. They do so much research and development to bring down the cost of devices that need to get into the hands of people globally. Those breakthroughs and those devices will help foster the future scientists, engineers, and developers. Those costs are going to have to be drastically lower and also make certain that everybody has access to high speed broadband.
Josh:
I'm interested in your take on the deployment of the low-Earth orbit internet constellations, like SpaceX's Starlink. They and multiple other companies, like OneWeb and Amazon,  have plans where hundreds to tens of thousands of satellites are seeking to provide low-latency satellite internet. I know one of the challenges that I've seen with this business plan is that they have to compete for what is a limited number of customers. They have to compete with terrestrial internet infrastructure in places like the United States, Europe, and Asia. Granted, some of these companies talk specifically about providing internet to the under- or non-connected, but they also suggest the idea of expanding internet access to the rest of the world, by competing in the connected world. So, do you think that this greater need for more telecom infrastructure now, as presented by the pandemic, makes more of a business case for the low-Earth orbit internet companies?
Bill:
It does, to a certain extent, but as you know, even in the non-space sector, not all businesses make it. And that depends a lot on how their businesses are managed and also market share. But I do see, especially in Africa, opportunity is growing quickly. They have such a young population and, when you look at the expanse of the continent, I mean the entire United States fits into the Sahel! African countries seeking to expand internet connectivity have a very difficult task trying to expand terrestrial cable, microwave, or optical fiber infrastructure. There's going to be a very large market. And I think it's growing now for intra-African communications and data movement, and also for moving data securely throughout the world. 
And more and more, I see examples of non-communications space infrastructure. For instance, in Mali, people are using LEO satellites and other space tech to find water sources to monitor more closely the movement of the deserts. They have been doing this for years. It's such a large and prosperous continent where we are just scratching the surface of their space and technical needs.
I think the countries of Africa will want to engage in developing their industry and they'll look for expertise where they'll want some joint ventures with American space firms and international firms. And again, for Secure World Foundation, many of these entities in Africa will be looking for people to guide them, to help them build sustainability, both commercial and environmental, into their space ecosystems from the start.
Josh:
We know that government space budgets are a major component of the space industry. With the budgetary challenges that are going to be coming as a result of the pandemic, is the space sector going to see a kind of crunch as top-level budgets come down?
Bill:
I really hope not. I think industry is waiting for governments to reawaken. They've all been in a kind of a slumber or head-down mode for the past few months. People haven't been in their offices, I'll give them that excuse, but I think industry is waiting for policy at the moment. What are the government's priorities? How are they going to address those priorities? Answering such questions will help governments to work more effectively with the private sector. They need to work together from the start and allow companies to assume some of the risks, but also let the companies know exactly what they're looking for and buy it by the pound. Maybe they don't need to own all the systems, but people are looking for that policy guidance.
Josh:
As a parting thought, looking back at your experience, do any historical moments seem similar to what we're going through now? Maybe the end of the Soviet Union, SARS, the Financial Crisis? None of these things is a perfect analogue, but maybe what about those experiences might resonate with what we're going through right now? And what advice can you offer?
Bill:
I have given this some thought. One of the issues is that this pandemic has been one of the worst things that we've collectively had to deal with in over a hundred years. It has affected every corner of the world. I don't believe we understand yet how great the impact will be because it's still evolving. 
I will compare it with the end of the Cold War. To a certain extent, we weren't quite sure what was going to happen. Were nations going to crumble? Were nation states going to react in a bad or violent way? But also I see today as a bit of a comparison to hurricane Katrina and those major weather events that become natural disasters, where we have to find that one defining leader who takes charge, like General Honore, and brings all resources to the table. Now the space industry was involved in those events, but only tangentially, as they weren't drivers of the solution. In today's context, I see a similar role for the space community because it can so quickly connect people globally with rapid movement of data and communication. That connection, while not a solution to the pandemic, could really allow for the marginal improvements that can make this all more tolerable, solvable, and survivable.
Last updated on July 9, 2020