SWF 2019 IAC Young Professionals Scholarship Recipients Announced
Monday, August 5, 2019
The Secure World Foundation is proud to announce the young professionals who have won scholarships for travel funding to the 2019 International Astronautical Congress (IAC) in Washington, DC, USA. As the premiere international space conference, the IAC offers a unique opportunity for young professionals to further their professional development and inject new ideas into the community.
SWF would like to recognize the generous contributions of Hans-Joachim Herrmann, Michael K. Simpson, and Milton "Skip" Smith in support of this scholarship program. If individuals or corporations are interested in helping to sponsor this scholarship in the future, please contact Tiffany Chow, SWF Director of Strategic Partnerships, at tchow@swfound.org.
This year, more than 60 abstracts from young professionals from around the world were submitted. After a rigorous scoring and evaluation process, the following 12 winners were selected to receive scholarships to travel and attend the IAC: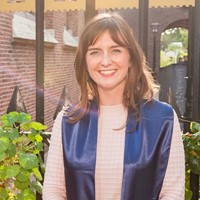 Thea Flem Dethlefsen
Thea Flem Dethlefsen is a Young Graduate Trainee in procurement for Human Spaceflight, Robotic Exploration and Science at the European Space Agency. She holds a Bachelor and Master in Law from University of Copenhagen and an Advanced LLM in Air and Space Law from Leiden University. She is actively involved with Space Generation Advisory Council, where she recently co-founded the project group on Space and Cybersecurity and is the National Point of Contact for Denmark.
Ms. Dethlefsen's IAC paper is titled On-Orbit Servicing: Repairing, Refueling and Recycling The Legal Framework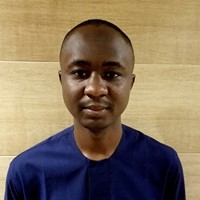 Agbadi Mustapha Eleyawa
Agbadi Mustapha Eleyawa is a Nigerian Space Lawyer and the former Regional Executive Secretary - Africa of the Space Generation Advisory Council in Support of the United Nations Programme on Space Applications. Agbadi's passion towards the Development of Youth Capacity Building within the African Space Industry have been highly inspired by Dr. Halilu Shaba Ahmad and Dr. Francis Chizea both of the Nigeria Space Agency. Agbadi's future career interest lies in the development of legal regimes and space policies with specific interest in Space Debris, Moon Mining and Space Tourism.
Mr. Eleyawa's IAC paper is titled Bridging The Gap Of Space Infrastructural Deficit In Africa Through Private Finance Initiatives.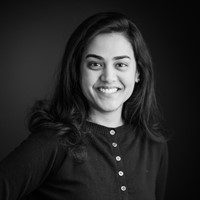 Deepika Jeyakodi
Deepika Jeyakodi is a Commercial Contracts Manager at Airbus Defence and Space Netherlands. She holds an Advanced LL.M. in Air and Space Law from the Leiden University, an LL.M in International Law and Indian Constitutional Law from the Madras University, and attended the ISU's SSP in 2018. She is the co-founder of a human rights based ngo in India, and practiced law at the Madras High Court for 5 years prior to moving to the Netherlands. She recently co-authored a book on innovation strategy and design thinking.
Ms. Jeyakodi's IAC paper is titled Playing Defense: States' Right To Self-Defense In Space.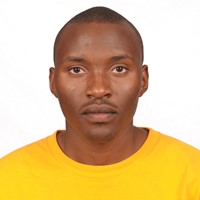 Julius Kimani
Julius Mbuvi Kimani is from Kenya and is currently based in the nation's capital Nairobi. Julius a third-year undergraduate student at the University of Nairobi pursuing Bachelor of Science in Astronomy and Astrophysics.
Mr. Kimani's IAC paper is titled Earth observation for sustainable development in Africa: Through the adoption of cost-effective nanosatellite programs to attain data democracy and achieve sustainable development goals in Africa.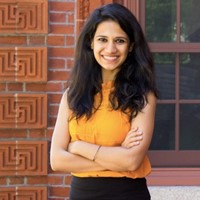 Senjuti Mallick
Senjuti completed her LL.M in International Law from the Fletcher School of Law and Diplomacy, Tufts University, in 2019, with a focus on public international law and emerging technology, in particular, space law, laws of the sea and cyber security. She has previously practiced law and worked as a Judicial Law Clerk at the High Court of Delhi, India. This year, she taught a summer program course on International Law for high school students at Harvard Law School and is working on a research project at The Fletcher School.
Ms. Mallick's IAC paper is titled Implication of Emerging Space Nation Stakeholder Preferences for Future Space Traffic Managements System Architecture.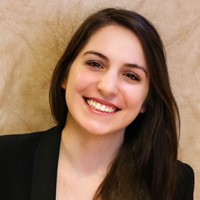 Melanie Maurer
Melanie Maurer is a recent graduate of the Law School of the University of Graz, Austria, specialising in Comparative Constitutional Law and Space Law. Her interests lie in questions concerning liability in space activities and space mining. Starting this fall, she will be working for the Law Faculty of the University of Graz as a university assistant and start a PhD at the department of Graz Jurisprudence, researching in the fields of Global Constitutionalism and Legal Philosophy and Theory.
Ms. Maurer's IAC paper is titled Harmonisation Of Liability Litigation - Lessons To Be Learnt From The Warsaw Convention.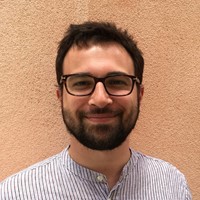 Ermanno Napolitano
Ermanno Napolitano is a Ph.D. candidate at McGill University - Faculty of Law. He studies about global governance of the use of outer space for the betterment of humankind with special focus on the protection of the space's and earth's environment. For his doctoral studies he has been awarded the prestigious Erin J. C. Arsenault Fellowship.
Mr. Napolitano's IAC paper is titled Space Mining: The Need For International Global Governance.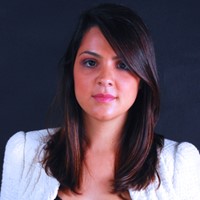 Ingrid Oliveira
Ingrid Barbosa Oliveira is a master's student in International Law, specialized in Space Law. She is a member of the Astropolitics: Law and Space Policy research group (Catholic University of Santos) and NETI - International Criminal Tribunals research group (University of São Paulo). She is an active lawyer and holds a degree in Law from the Catholic University of Santos, where she also acted as an Assistant Professor. Ingrid was a Visiting Student at the Grotius Centre/Leiden University in 2016. Ingrid's studies are funded by the Program of Support to the Post Graduate Institutions, from CAPES/Brazilian Government.
Ms. Oliveira's IAC paper is titled The Documentation Of Human Rights Violations By Satellites: The Satellite Sentinel Project.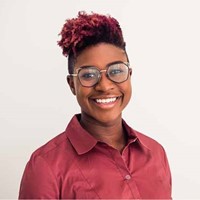 Ufuoma Ovienmhada
Ufuoma is a 2nd year graduate student at the MIT, where she works in the Space Enabled Research Group. In her research, she studies methods to use Earth Observation and socio-economic data for low cost environmental management and the advancement of human well-being in coastal West Africa. Prior to MIT, Ufuoma studied Mechanical Engineering at Stanford University.
Ms. Ovienmhada's IAC paper is titled Earth Observation Technology Applied To Coastal Water Ecosystems In West Africa.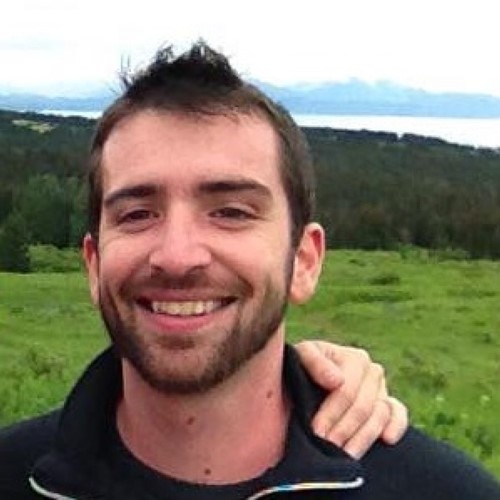 Rob Ronci
Rob Ronci is a recent graduate of International Relations who focused his studies on U.S.-China space relations. With prior experience in marketing and international development, he is passionate about contributing to the sustainable development of space. Rob recently completed a research project for the Secure World Foundation on terminology challenges in the space industry.
Mr. Ronci's IAC paper is titled Dividing Heaven - Effects Of The Wolf Amendment On The Developing System Of Global Space Governance.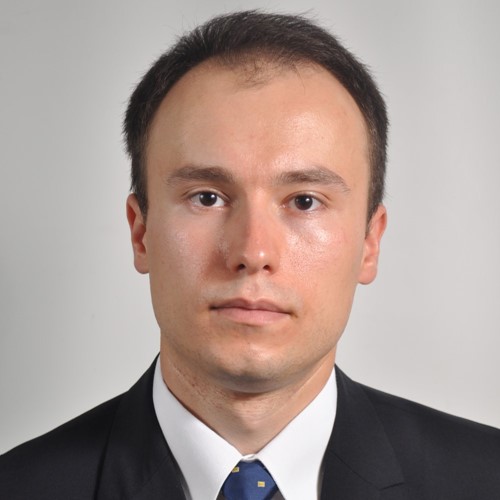 Claudiu Mihai Tăiatu
Claudiu Mihai Tăiatu is a Romanian lawyer, he graduated in 2017 from the Adv. LL.M. of Air and Space Law of the International Institute of Air and Space Law (IIASL), Leiden University and in 2018 from the International Space University (ISU) Space Studies Program (SSP) in the Netherlands. He was awarded in 2017 with the International Institute of Space Law (IISL) Prof. Dr. I.H.Ph. Diederiks-Verschoor Award and in 2018 he was awarded at the Worldwide Space Law Essay Competition "Legal Aspects Relating to Satellite Constellations" organized by the ECSL, ESPI and DLR. He successfully completed several internships at the ITU Radiocommunication Bureau, ESPI and UNIDROIT. He is currently an intern at the Regulatory Department of OneWeb and part of the SGAC Space Law and Policy Newsletter Team.
Claudiu's IAC paper is titled Small Satellites In Support Of The Outer Space Treaty And Human Rights Protection In Emerging Countries.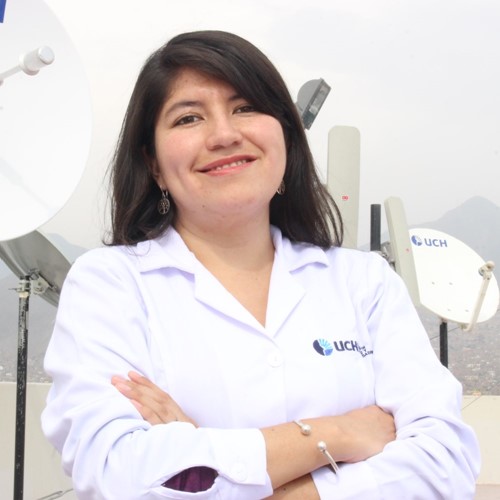 Natalia Indira Vargas Cuentas
Natalia Indira Vargas Cuentas is an Electronic Engineer of the Escuela Militar de Ingeniería (EMI). She holds a Master Degree in Space Technology Applications, with a major in Remote Sensing and Geographic Information Systems from Beihang University (BUAA) - China. Currently she is a researcher of the Image Processing Research Laboratory (INTI-Lab), of the Universidad de Ciencias y Humanidades in Peru.
Natalia's IAC paper is titled Spatio-Temporal Analysis of Oil Spills in the Peruvian Amazon.
Last updated on November 12, 2019