SWF Staff Contribute to 69th International Astronautical Congress
Tuesday, October 16, 2018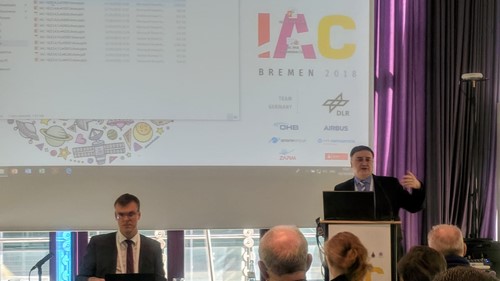 SWF staff were active participants in the 69th International Astronautical Congress (IAC), held in Bremen, Germany, Oct. 1-5, 2018. SWF Executive Director Peter Martinez gave a presentation on the UN COPUOS space sustainability guidelines. Staff presented papers on issues as varied as the Moon Village, micro-launcher industry in South Africa, the role of NGOs in developing space policy, the relationship between corporate social responsibility (CSR) and principles for responsible space operations, the relationship between space insurance and responsible behavior, developing standards for on-orbit servicing and rendezvous and proximity operations, the role of policy in using citizen science for Earth observation, policy and legal issues related to on-orbit servicing, and encouraging change in military space technology.
Staff participated in committees of the International Astronautical Federation (IAF): the Global Earth Observation of Systems (GEOSS) subcommittee meeting, the Global Conference on Space for Emerging Countries (GLEC)  programming committee, the investment and entrepreneurship committee, the Committee on Liaison with International Organisations and Developing Nations (CLIODN), and the IAF space security subcommittee meeting.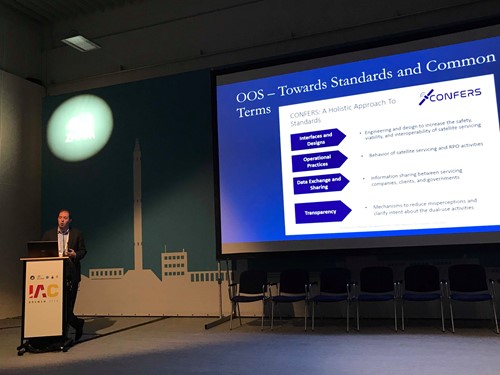 Staff also spoke at a panel session providing an update on activities of the Hague International Space Resources Governance Working Group and a panel discussion on the evolution of commercial satellite servicing and the role of best practices and standards.  For more information about SWF participation in this year's IAC, please contact Washington Office Director Victoria Samson.
Last updated on October 25, 2018