SWF 2018 IAC Young Professionals Scholarship Recipients Announced
Thursday, August 2, 2018
The Secure World Foundation is proud to announce the young professionals who have won scholarships for travel funding to the 2018 International Astronautical Congress (IAC) in Bremen, Germany. As the premiere international space conference, the IAC offers a unique opportunity for young professionals to further their professional development and inject new ideas into the community.
This year, more than 60 abstracts from young professionals from around the world were submitted. After a rigorous scoring and evaluation process, the following 11 winners were selected to receive scholarships to travel and attend the IAC: Ntorina Antoni, Sara Carioscia, Isidora Casas del Valle Pacheco, Agbadi Mustapha Eleyawa, Hamza Abdul Hameed, Manohar Karnal, Francesca Letizia, Vishnuu Mallik, Vincent Seffinga, Keith Javier Stober, and Yangzi Tao.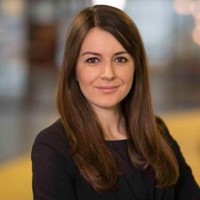 Ntorina Antoni
Ms. Antoni is a PhD candidate at the University of Eindhoven, conducting a research project in space security. She is also an attorney at law registered at the Athens Bar Association in Greece. She holds a Law Degree from the University of Athens, an LLM in International and European law from Tilburg University and an Advanced LLM in Air and Space law from Leiden University. Ntorina has previously worked at the Strategy Department of the European Space Agency as strategy and policy analyst, and at a Swiss private aerospace company as legal counsel.
Ms. Antoni's IAC paper is titled Legal and Policy Perspectives on Civil-Military Cooperation for the establishment of Space Traffic Management.
Sara Carioscia
Sara works as a Science Policy Fellow at the IDA Science and Technology Policy Institute (STPI), a federally funded research and development center that supports the White House Office of Science and Technology Policy and the National Space Council. At STPI, Sara works on space policy issues including space situational awareness, export control regulations, and space funding strategies. Sara holds a Bachelor of Science in Biology and Classical Studies from Georgetown University.
Ms. Carioscia's IAC paper is titled Evaluating Government's Role in the Commercialization of Space.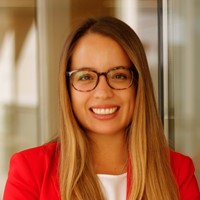 Isidora Casas del Valle Pacheco
Ms. Casas del Valle Pacheco is a Chilean Law graduate who minored in basic science and specialized in international law in Universidad de Los Andes. Also, an ISU SH-SSP alumni, and a space enthusiast Isidora is looking for a career in space mining and planetary resources, while being an Astropeneur in a satellite imagery processing startup: OuterAi.
Ms. Casas del Valle Pacheco's IAC paper is titled Nano-Satellites Role in Chile's Space Capacity Building Roadmap.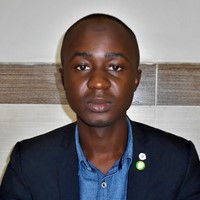 Agbadi Mustapha Eleyawa
Agbadi Mustapha Eleyawa is a Space Law Legal Practitioner as well as a Member of the Space Generation Advisory Council of the United Nations. His passion for Space Law and Policy was inspired in a 2015 undergraduate project supervised by renowned Prof. Jimmy O. Chijioke. Recently he was selected to attend the 57th session of the UN COPUOS Legal Subcommittee meeting as part of the SGAC Delegation and he is currently serving as a member of the selection board of African Youth Initiative on Climate Change (AFRIYOCC) as well as the Public Relation and Communication volunteer at Space in Africa News.
Mr. Eleyawa's IAC paper is titled An African Space Agency: A Proposed Centerpiece of African Union Space Policy.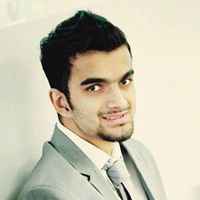 Hamza Abdul Hameed
Hamza Hameed is a Pakistani lawyer currently working at the International Institute for the Unification of Private Law (UNIDROIT) in Rome, Italy. He holds an Advanced LLM degree in Air and Space Law from the International Institute for Air and Space Law at Leiden University. He is also a member of the legal team and the National Point of Contact for Pakistan at the Space Generation Advisory Council.
Mr. Hameed's IAC paper is titled The Concept of Launching State in Democratized NewSpace.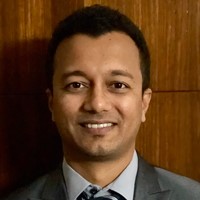 Manohar Karnal
Manohar Karnal is co-founder of Earth42, an organization working on space debris removal technologies. He holds Dual Master's Degree in Space Technology and Space Instrumentations. He is advocate of space and forest sustainability and you can find him standing in awe watching rocket launches even though he's worked on development and testing of a hybrid rocket engine.
Mr. Karnal's IAC paper is titled De-Orbiting Small Space Debris Through Space-Based Laser System: The Case of Nano- and Pico-Satellites Fleet.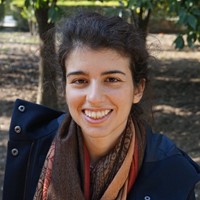 Francesca Letizia
Francesca is a space debris engineer within the ESA Space Debris Office where she works on the assessment of general compliance to space debris mitigation guidelines and the development of a space debris index to rank the criticality of different missions. Before joining the ESA Space Debris Office, Francesca was a mission analysis engineer at OHB System, where she worked on trajectory design and collision avoidance strategies for satellites with electric propulsion. Francesca holds a PhD from the University of Southampton where she graduated with a thesis on a model for space debris clouds evolution.
Dr. Letizia's IAC paper is titled Application of a Debris Index for Global Evaluation of Mitigation Strategies.
Vshnuu Mallik
Vishnuu is a 2nd year Ph.D. student in Aerospace Engineering specializing in Orbtial Mechanics, at The University of Texas at Austin. He works with Dr. Moriba Jah and his research is focused on characterizing resident space objects using non-resolved electro-optical data. He got his Master's from the University of Colorado, and his Bachelor's degree from the University of Minnesota, both in Aerospace Engineering.
Mr. Mallik's IAC paper is titled Uncertainty and Data Observability Analysis for RSO Mass/Albedo-Area Estimation.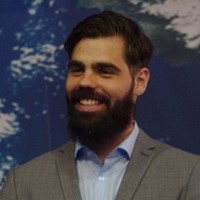 Vincent Seffinga
Vincent Seffinga will start as a Ph.D candidate at the European University Institute in Florence, Italy in the 2018/2019 Academic Year. He has graduated in a Master of Law in Public International Law and in a Master of Law in International and European Tax Law at the University of Amsterdam. He has developed his knowledge of space law and policy through his internship and freelance work at the European Space Policy Institute (Vienna) and his participation in space law summer courses and moot courts.
Mr. Seffinga's IAC paper is titled Regulating Remote Sensing in National Space Legislation to Increase Legal Certainty on an International Level.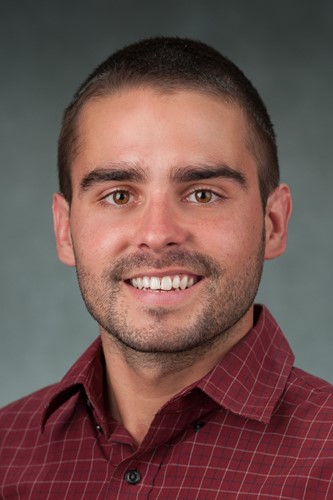 Keith Javier Stober
Dr. Javier Stober is a Research Engineer in the Space Enabled Research Group at MIT, where he leads the development and operations of the satellite laboratory and fosters collaborations with partnering organizations. Javier earned Ph.D. and M.S. degrees in Aeronautics and Astronautics from Stanford University, researching novel propellants in the area of experimental hybrid rocket propulsion, as well as B.S. degrees in Mechanical and Aerospace Engineering from the University of Florida. He has worked at various organizations across the engineering landscape, public and private, small and large, foreign and domestic, including NASA, Honeywell Aerospace, Boeing, and Space Propulsion Group.
Dr. Stober's IAC paper is titled Progress and Challenges in Applying Space Technology in Support of the Sustainable Development Goals.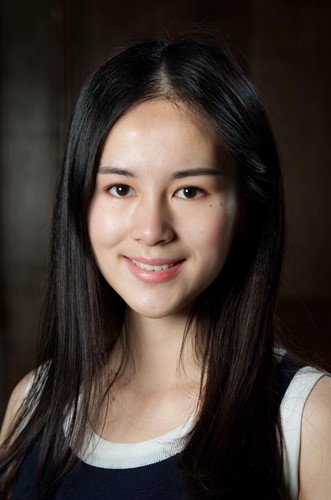 Yangzi Tao
Miss Tao is a PhD student at Keio University, focusing on legal research concerning the utilization of space resources after obtaining two LLM degrees on international law and international comparative law respectively from Trinity College Dublin and Beijing Institute of Technology. She is currently working as the National Point of Contact of China at Space Generation Advisory Council. She has also worked as an intern at Asia-Pacific Space Cooperation Organization.
Ms. Tao's IAC paper is titled A Comparative Analysis Between The Act on the Exploration and Use of Space Resources (Luxemburg) and The Commercial Space Launch Competitiveness Act (U.S.): Ways Forward for National Space Law.
Last updated on August 3, 2018