SWF Holds Successful Workshop in Bengaluru On Space Situational Awareness
Tuesday, June 19, 2018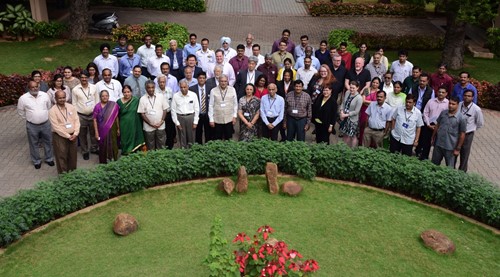 SWF partnered with the National Institute for Advanced Studies (NIAS) to hold a 2-day workshop in Bengaluru, India, June 14-15, 2018, to discuss trends in space situational awareness (SSA) and the implications for India. The workshop brought together more than 70 interdisciplinary experts from India, Japan, Europe, and the United States to discuss trends in governmental and private sector SSA capabilities, program, and data sharing initiatives, and the strategic implications for India.
SWF Washington Office Director Ms. Victoria Samson read keynote remarks on the role of SSA for enhancing the safety, stability, and sustainability of space that were prepared by Ms. Dana Johnson from the U.S. Department of State. Ms. Samson also moderated a panel discussion on global SSA capabilities and data sharing initiatives. SWF Director of Program Planning Dr. Brian Weeden gave a presentation on U.S. perspectives on SSA and a presentation on trends in commercial SSA. 
More details, including the agenda, can be found on the event page. Presentations will be made available in the near future. 
Last updated on July 5, 2018