Ray Williamson Future Fund 2018 Award Winner
Monday, February 5, 2018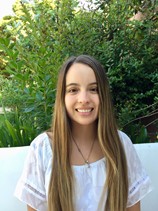 We would like to congratulate the recipient of the Ray Williamson Future Fund Award, Isidora Casas Del Valle. SWF is pleased to honor Ms. Casas Del Valle by providing this scholarship to attend the International Space University Southern Hemisphere Space Studies Program 2018 (ISU SH-SSP) in Adelaide, Australia.
Ms. Casas Del Valle is a 25-year-old law graduate from Universidad de los Andes, Santiago de Chile. With a keen interest in Air & Space, and after having attended both the International Astronautical Congress (ICA) and the Southern Hemisphere Space Studies Program (SH-SSP), she is now looking to start her LLM in Space Law this coming year. Isidora is a strong believer in culturally and educationally diverse workgroups to achieve optimum team synergies. Isidora speaks Spanish, English, and a bit of Dutch & French, and loves to interact and work with people from all over the world. 
This Ray Williamson Future Fund annually supports a small number of scholarship or professional development awards to support students or young professionals with demonstrated commitment to and aptitude for the advancement of the Secure World Foundation's values, goals, and objectives. It is named for a former Executive Director of the Foundation whose life work has particularly advanced the cause of preparing new generations of leadership for the space sector.
Last updated on March 5, 2018