SWF Supports Space Generation Congress 2017
Monday, October 2, 2017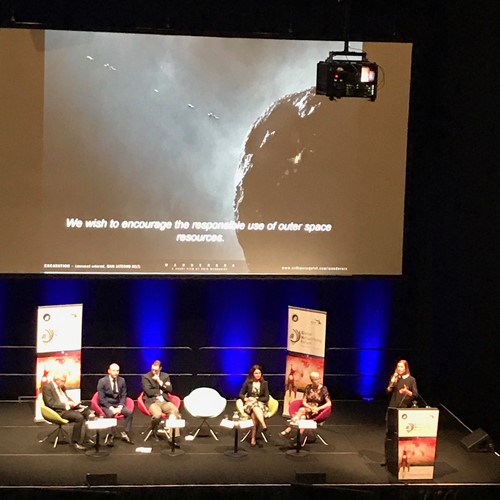 SWF's Project Manager's Ian Christensen and Krystal Wilson served as technical experts at the recent Space Generation Advisory Council's (SGAC) 2017 Space Generation Congress (SGC), September 21-23 in Adelaide, Australia. This year's SGC was well-attended with over 150 students and young professionals participating in three days of high-level lectures, working groups, cultural events, and networking opportunities. The Secure World Foundation is a Gold Level sponsor of SGC.
Secure World Foundation is pleased to have been able to sponsor the Working Group on Space Resources Governance, whose aim was to consider and articulate views and opinions a governance framework for space resources.
The recent mushrooming of commercial ventures and state-driven projects dedicated to space resource utilization has led to a pressing need to assess the governance framework for space resources. This group considered ongoing work at the UNCOPUOS Legal Subcommittee and the Hague Space Resources Governance Working Group (SRGWG) and looked at what consensus existed around how space resources can be gathered and utilized in a peaceful and sustainable manner and the need for legal certainty for investors, explorers and miners. This working group, led by moderator Caroline Thro (SGAC/ESA) assessed space resources governance and made suggestions to address the challenges. Jose Oracio-Christian of Caelus Partners also addressed the group to provide investor community insights.
A full report of the groups findings will be developed in the coming months as part of SGAC's presentation to the UNCOPUOS next year. In addition, the working group was invited to present at the Global Networking Forum's session on "Space Mining – Law, Politics, Perspectives."
All delegates were presented with a copy of the Handbook for New Actors in Space.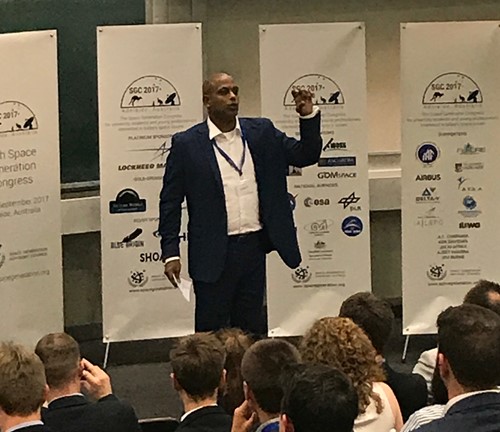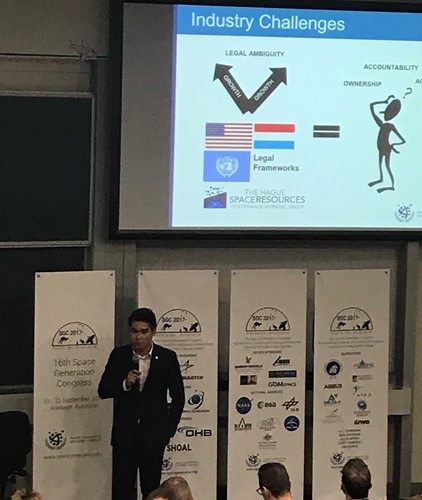 Last updated on October 5, 2017