SWF Co-Sponsored the Space Weather Enterprise Forum
Thursday, June 29, 2017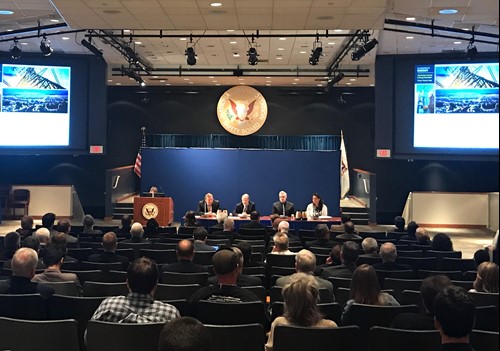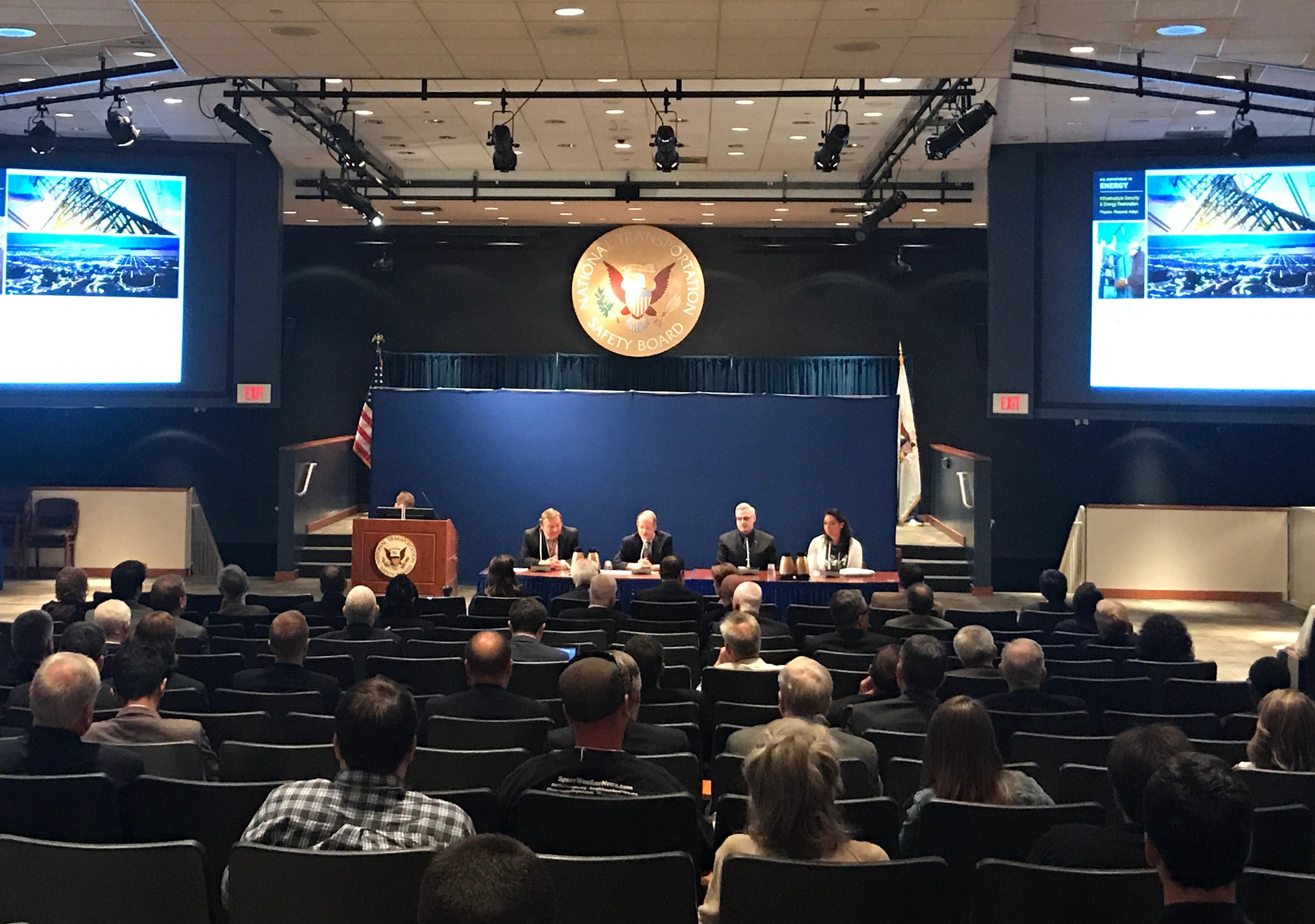 SWF co-sponsored, with the National Space Weather Partnership, the 2017 the Space Weather Enterprise Forum. This year's theme was "Implementing a National Space Weather Partnership."
The forum brought together a blended audience of space weather experts from both research and operations, space weather users from the public and private sectors, academia, international representatives, and policy makers. Four panels discussed space weather impacts and mitigation, space weather services and supporting infrastructure, the National Space Weather Strategy, and the National Space Weather Partnership. A poster session brought over a dozen presenters covering various space weather topics.
Washington Office Director Victoria Samson moderated the final panel and Project Manager Krystal Wilson was a part of the planning committee.
Audio recordings, transcripts and more information will be available in the coming weeks on our event page.
The event was also covered in a Space News article by Jeff Foust.
Last updated on July 6, 2017