SWF Co-Hosted Space Weather as a Global Challenge Conference at the Italian Embassy in Washington, D.C.
Tuesday, May 23, 2017
The Embassy of Italy, the U.S. Department of State, and Secure World Foundation held a discussion on space weather as a global challenge with a focus on research, operations and preparedness. This event updated the international community on progress made toward implementing the U.S. National Space Weather Strategy and advances in Italy, Europe, and beyond.  
Featuring space-weather experts from across the world, the morning's three panels focused on space weather research and observations, space weather services, and industry perspectives. Following lunch, the participants gathered for technical discussions about improving research and observation, developing international frameworks, and enhancing preparedness. 
For event materials, audio recordings, transcripts, and speaker presentations visit the event page, or for more information contact Project Manager Krystal Wilson at kwilson@swfound.org.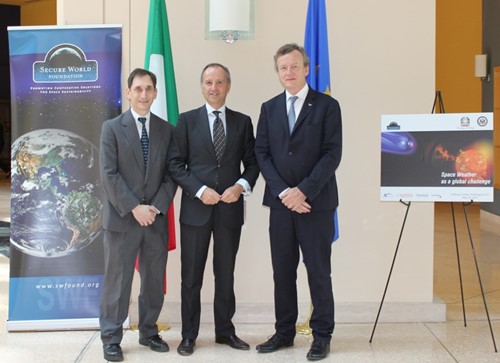 Dr. Jonathan Margolis, Acting Deputy Assistant Secretary for Science, Space, and Health at the US Department of State, H.E. Armando Varricchio, Ambassador of Italy to the United States, and Professor Roberto Battiston, President of the Italian Space Agency.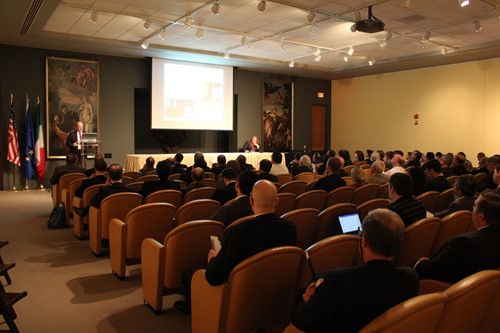 SWF Washington Office Director Victoria Samson moderated the morning panels.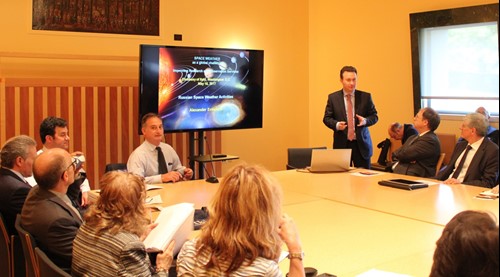 Russian Science Attache Alexander Ermolaev gives a technical presentation in the afternoon.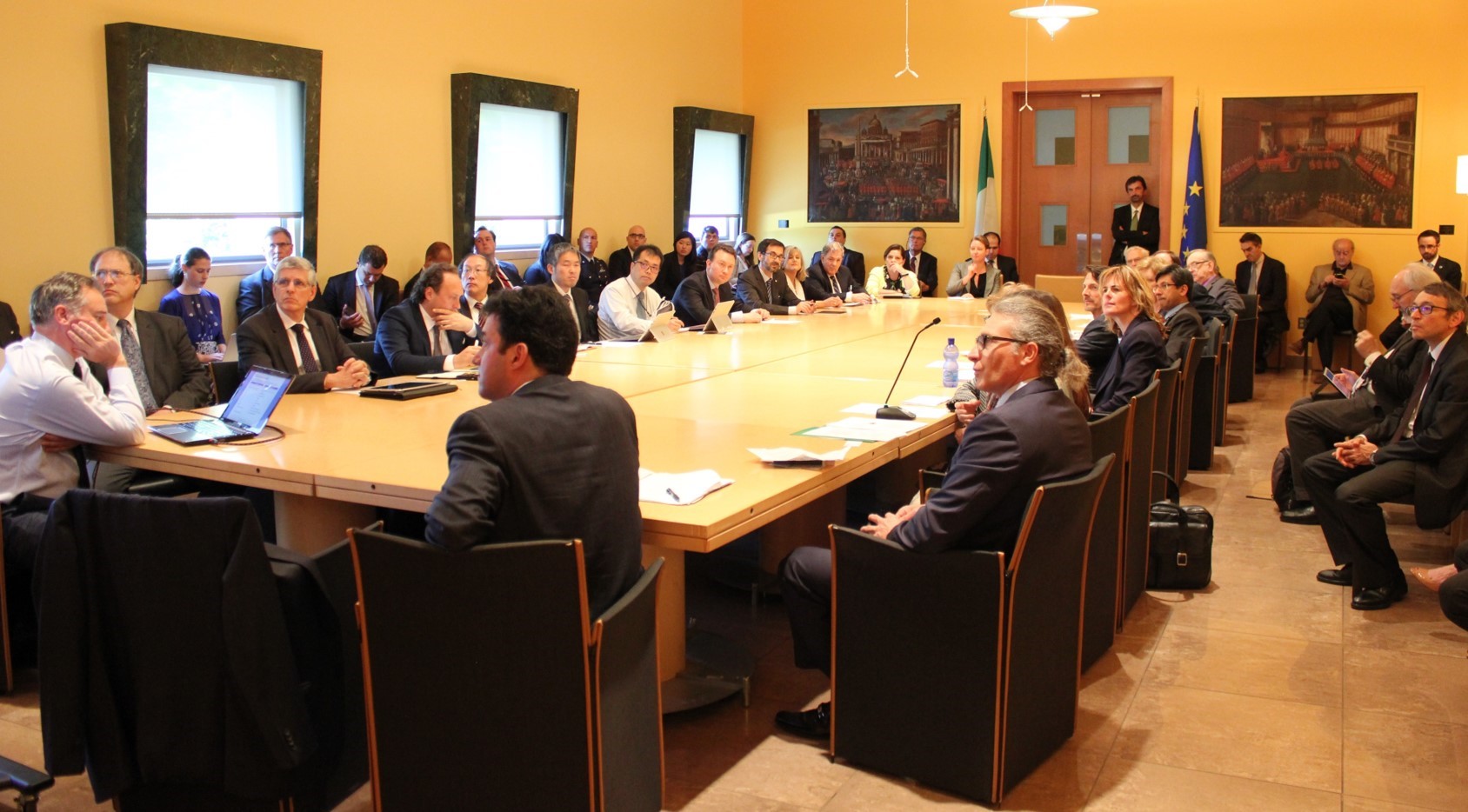 Last updated on May 26, 2017