The 2017 Global Space & Technology Convention in Singapore Prepares for the Democratization of Space
Monday, February 27, 2017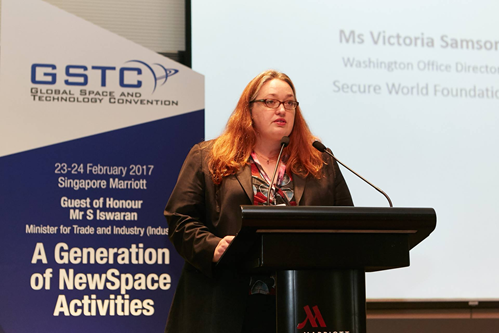 Secure World Foundation is pleased to have supported and participated in the  the Global Space & Technology Convention (GSTC), which was organized by the Singapore Space and Technology Association (SSTA).  This year's convention was held on Feb. 22-24, 2017, in Singapore, the cross-roads of Asia, which allowed for a wide-ranging and comprehensive discussion of issues affecting space for stakeholders in the region and around the world.
The democratization of space has begun. Advances in electronics miniaturization and computing power, developments in commercial-off-the-shelf technology, and new use cases in remote sensing and communications are driving new business models, partnerships and design paradigms of space.
SWF's Washington Office Director Victoria Samson, delivered a presentation on stability, space sustainability, and new actors in space.
For more information please see the agenda here and the SWF event page here.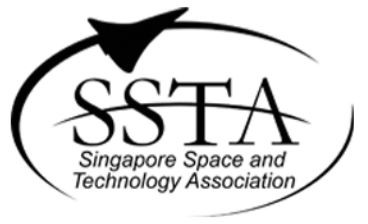 Last updated on March 8, 2017