SWF Participates at ISU Southern Hemisphere Space Studies Program
Tuesday, February 14, 2017
Executive Director Michael Simpson and Space Law Advisor Chris Johnson participated in the International Space University's five week Southern Hemisphere Space Studies Program. The 40-person white paper focuses on small satellites and development in the Global South.
The Small Sats Big Shift - 2017 White Paper is available here.
The Mandarin version is available here.
The White Paper Poster is available here.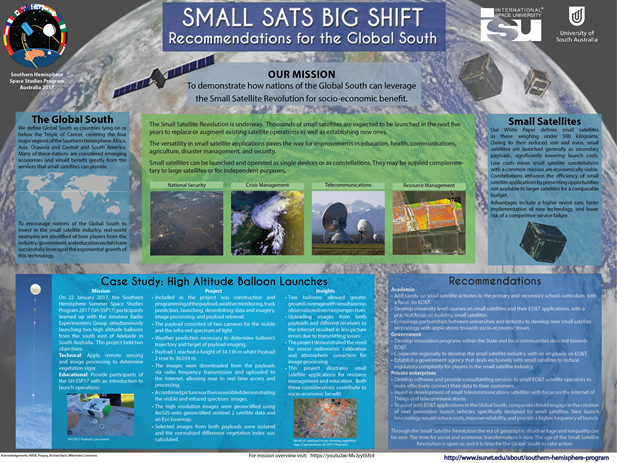 Last updated on February 22, 2017