SWF 2016 IAC Young Professionals Scholarship Recipients Announced
Tuesday, August 2, 2016
The Secure World Foundation is proud to announce the young professionals who have won scholarships for travel funding to the 2016 International Astronautical Congress (IAC) in Guadalajara, Mexico. As the premiere international space conference, the IAC offers a unique opportunity for young professionals to further their professional development and inject new ideas into the community.
This year, more than 46 abstracts from young professionals from around the world were submitted. After a rigorous scoring and evaluation process, the following eight winners were selected to receive scholarships to travel and attend the IAC: Timiebi Aganaba-Jeanty, Kelly Antonini, Tugrul Cakir, Nathan Clark, Stefan Frey, Ishraj Inderjeet, Ridha Aditya Nugraha, and Massimo Pellegrino.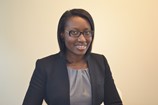 Timiebi Aganaba-Jeanty
Timiebi Aganaba-Jeanty is an international lawyer and consultant. Having previously worked as an International Cooperation and Legal Affairs Officer at the Nigerian Space Agency, as a Teaching Associate at the International Space University (France) in the Space division of International law firm Cains Advocates (UK) and as space industry consultant for Canadian firm Euroconsult, Timiebi is currently Managing Director of NSSR Consultancy supporting clients in market research, business development, and international affairs. She also holds the position of Executive Director of the World Space Week Association, a United Nations (UN) supported non-profit organization the coordinates and facilitates the celebration of space events throughout the world during World Space Week, October 4-10 each year.
Having studied Law and Space Management in the UK, Nigeria, France and Canada, Timiebi recently completed her PhD Defense at McGill University in space law and policy focused on the concept of common benefit. With over 30 publications in journals, conference proceedings and commentary, Timiebi has raised awareness of law and policy issues as they affect new or aspirant, largely developing country actors, in the aerospace sector. As a result of her work in promoting diverse perspectives she was nominated by the United Nations Office of Outer Space Affairs to represent Africa in its celebration of 50 years of women in space. Her paper, Realizing a Regional African Space Program, can be read here.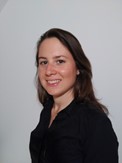 Kelly Antonini
Graduating this autumn from the Technical University of Munich, Germany, with a MSc degree in Earth Oriented Space Science and Technology (ESPACE). Pursuing her strong interest in systems engineering she completed a year long placement at the German Aerospace Center (DLR) in Berlin. She concluded her BEng degree in Mechanical Engineering at the University of the West of England, Bristol, by evaluating a novel requirements management methodology for space missions in cooperation with Airbus-Filton. Her paper, SWEET CubeSat - Water Detection and Water Quality Monitoring for the 21st Century, can be read here.

Tugrul Cakir
Tugrul Cakir is a Ph.D. candidate in Space Law at Université Jean Moulin Lyon III. He received his Bachelor of Laws degree from Gazi University in Ankara and his Master's degree in International Law from Université Jean Moulin Lyon III. From an early age, he developed a strong interest in space related fields and Space Law motivated by from his deep desire to become a Space Law professor after completing his Ph.D. degree.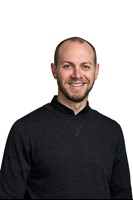 Nathan Clark
Nathan Clark is a Ph.D. Fellow as the University of Copenhagen, Faculty of Law, and is part of the Changing Disasters research project within the Copenhagen Center for Disaster Research (COPE). His areas of research included space law, satellite remote sensing, disaster governance and policy, and technology applications for disaster management. Nathan's present project is focused on legal and policy implications, as well as the operational impact, of international and regional mechanisms which provide satellite earth observation data for disaster response and recovery efforts. He holds an Associate degree (AAS) in Satellite Communications from Mitchell Technical Institute, a Master of Science (MSc.) in Development and International Relations from Aalborg University, and is a graduate of the International Space University (ISU) Space Studies Program 2014. His presentation, Towards a Standard Licensing Scheme for the Access and Use of Satellite Earth Observation Data for Disaster Management, can be found here.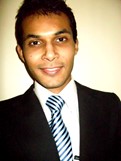 Ishraj S. Inderjeet
Ishraj S. Inderjeet is a recent graduate in Bachelor of Aerospace Engineering with Honours from the Royal Melbourne Institute of Technology (RMIT) University in Melbourne, Australia. During his studies, Ishraj led many aerospace organisations and activities. He executed roles such as President of the aerospace club at RMIT University, Victorian State Representative for the Australian Youth Aerospace Association, and chaired, in 2014 and 2015, the two most successful 'Aerospace Industry Night' conferences at RMIT University in 20 years. Ishraj is currently the Communications Manager at the Royal Aeronautical Society (Melbourne) and National Point of Contact for Mauritius at the Space Generation Advisory Council – a United Nations Program on Space Applications. Ishraj is passionate about aerospace and education, and advocates for these areas of interest through his volunteer work. His paper, Sensing Progress: Space Solutions for Food & Water Security, can be found here.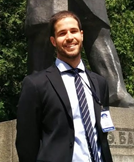 Stefan Frey
Stefan Frey studied Mechanical Engineering at ETH Zurich, Switzerland and received his MSc ME in Autumn 2014. He then joined ESA's Space Debris Office as a scientific assistant within the frame of the Swiss National Trainee Programme. One of his main tasks is the analysis of the level of adherence to the Space Debris Mitigation Guidelines. His paper, Impact of End-of-Life Manoeuvres on the Resident Populations in Protected Regions, can be found here. 

Ridha Aditya Nugraha
Ridha Aditya Nugraha graduated from the International Institute of Air and Space Law, Universiteit Leiden (LL.M.) with a scholarship from the Indonesia Endowment Fund for Education (Lembaga Pengelola Dana Pendidikan); and Universitas Indonesia (S.H.). Currently an independent researcher, as a member of German Aviation Research Society. In the near future, he is planning to promote aerospace issues with Air Power Centre of Indonesia in his country as well as in ASEAN. His paper, The Urgency of Space Traffic Management in Scheduled Commercial Space Flight, can be found here.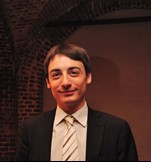 Massimo Pellegrino
Massimo Pellegrino is an Analyst and Project Manager at the European Union Institute for Security Studies (EUISS), where he coordinated an inter-institutional Task Force on Space Security. Prior to joining the EUISS, he worked in different capacities at the European Space Agency (ESA), European GNSS Agency (GSA), European Commission, and Italian Ministry for Foreign Affairs. He received a Master's Degree in Space Studies from ISU, as well as a Master's Degree in Accounting and Financial Management, and a Master's and a Bachelor's Degree in Industrial Engineering from the University of Naples Federico II. His paper, Security in Space: Challenges to International Cooperation and Options for Moving Forward, can be found here.
Last updated on May 26, 2017