IAC Scholarship Recipients Announced
Friday, July 31, 2015
Secure World Foundation is proud to announce the young professionals who have won scholarships for travel funding to the 2015 International Astronautical Congress (IAC) in Jerusalem, Israel. As the premiere international space conference, the IAC offers a unique opportunity for young professionals to further their professional development and inject new ideas into the community.  More than 25 abstracts from young professionals around the world were submitted. After a rigorous scoring process, the four winners selected to receive scholarships are as follow: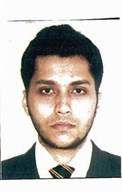 Rishiraj Baruah is from India and has completed his B.A. LL.B (Hons.) from Gujarat National Law University. He is currently pursuing his Masters in Air and Space Law from Leiden University. He plans to follow a career in space policy studies, inspired by his internship experience at the Indian Space Research Organization. Apart from his academic endeavors, he is fond of travelling, reading, cooking and playing squash.  His paper, Sustainable Space Exploration and Use: Space Mining in Present and Future Perspectives, can be read here.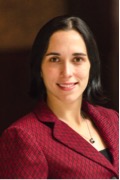 Andrea Harrington is a licensed attorney in the Commonwealth of Massachusetts and an Erin J.C. Arsenault Fellow in Space Governance at the McGill University Institute of Air and Space Law, where her research is focused on insurance and liability issues for the commercial space industry. Andrea holds an LLM, also from the McGill IASL, as well as a JD from the University of Connecticut School of Law, an MSc from the London School of Economics, and a BA from Boston University. Andrea has served as an Assistant Editor for the Annals of Air and Space Law, and researcher on projects for the FAA Center of Excellence for Commercial Space Transportation, the International Society for the Advancement of Space Safety, the International Civil Aviation Organization, and the Space Security Index; prior to seeking her doctorate, Andrea obtained a combined 5+ years of experience in the insurance and financial compliance fields. Her paper, Debris Mitigation as an Insurance Imperative, can be found here.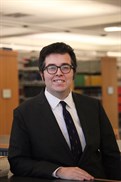 Nathan Johnson received his J.D. from George Washington University Law School, and his LL.M. in Space, Cyber, and Telecommunications Law from University of Nebraska College of Law. He interned with the FAA Office of Commercial Space Transportation during SpaceX's first licensed flights to the International Space Station; and for the U.S. Congress House Committee on Science, Space, & Technology during markup of the NASA Authorization Act and consideration of updates to the Commercial Space Launch Act. He is a member of the International Institute of Space Law, Co-Vice Chair of the American Bar Association's Space Law Committee, and writes a weekly e-newsletter for law students and young professionals, under the name Astro, Esq.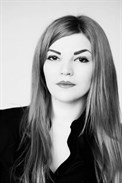 Olga S. Stelmakh is a Chief Legal Counsel at the Parliament of Ukraine. She has been in the space sector for more than 10 years, from which 7 years as a public officer (including governmental and parliamentarian experience). IDEST and ISU alumna, she worked both nationally and internationally (ESA, DLR), combining public service with academic work and legal practice. Her main scientific interest lies in the field of space security, space governance, satellite telecommunications, international space cooperation and commercial space. She published extensively both in Ukraine and abroad, and was engaged in studies conducted by the International Academy of Astronautics. For the last three years she has served as a rapporteur at the IISL Colloquium on the Law of Outer Space. In 2013 Olga was honored with the IAF Emerging Space Leaders recognition award and is a member of the International Institute of Space Law, Women in Aerospace Europe, Ukrainian Aerospace Association, and Ukrainian Bar Association. Her paper, Global Space Governance for Ensuring Responsible use of Outer Space, Its Sustainability and Environmental Security: Legal Perspective, can be found here. 
Last updated on December 9, 2017