SWF Co-hosts 2014 AMOS Dialogue in Tokyo
Wednesday, February 26, 2014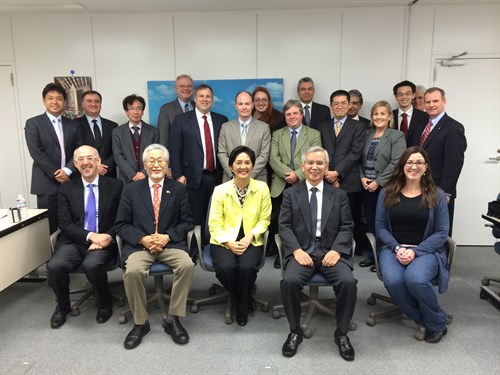 The AMOS Dialogue, a small, invitation-only workshop co-hosted by the Secure World Foundation (SWF), the Maui Economic Development Board (MEDB), and the Japan Space Forum (JSF) prior to JSF's 3rd International Symposium on Sustainable Space Development and Utilization for Humankind (IS3DU 2014), was held on February 26, 2014, in Tokyo, Japan. 
The goal of the workshop was to foster dialogue among space situational awareness (SSA) providers and end users, thereby promoting greater collaboration and cooperation toward SSA-enabled safe and responsible space operations.  
To learn more about the event and to access event materials, please click here.
Last updated on March 8, 2014