SWF Announces Young Professional Scholarship Winners for IAC 2013 in Beijing
Monday, July 1, 2013
Secure World Foundation is proud to announce the young professionals who have won scholarships for travel funding to the 2013 International Astronautical Congress (IAC) in Beijing, China. As the premiere international space conference, the IAC offers a unique opportunity for young professionals to further their professional development and inject new ideas into the community.
More than 50 abstracts from young professionals around the world were submitted. After a rigorous scoring process, the five winners selected to receive scholarships and their paper titles are as follows: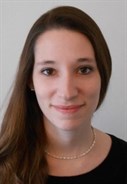 Noemie Bernede, French-German  – "Building up national space capabilities for Disaster management: Analysis of a trend in emerging space nations"
Noemie Bernede has worked as an institutional affairs manager since 2011 in the Earth Observation sector at Astrium Services. After receiving a Bachelor's degree in Humanities, she graduated with a Master's degree in Political Sciences and Management. She is also an active member of the Space Generation Advisory Council (SGAC).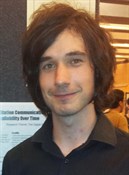 Scott Dorrington, Australian – "Common horizons: assuring space sustainability in the service of achieving sustainability on earth"
Scott Dorrington recently completed an undergraduate degree in Aerospace engineering and Physics at the University of New South Wales. He has a passion for space science and technology, and would one day like to work in the global space industry. Scott will be traveling to IAC to submit a paper co-written by the ISU SH-SSP class of 2013 relating to developing a sustainable space future for the global south.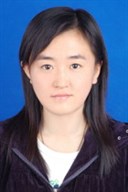 Zhuoyan Lu, Chinese – "Legal Issues on the Launch by North Korea: Privilege of UN Security Council Resolutions or Outer Space Treaty"
Zhuoyan Lu is a doctoral student majoring in space law research at University of Lapland in Finland, and has been doing her visiting research at the University of Cologne, Germany since February 2012. She was involved in the mission on National Space Legislation research work for China, and she conducted a 3-month internship with the United Nations Office for Outer Space Affairs (UNOOSA) in 2013. Zhuoyan has been involved with SGAC as Commercial Space Project Lead and Local Organizing Team member for SGC2013. She is passionate about space, a member of the International Institute of Space Law and an active member of Women in Aerospace – Europe.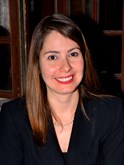 Juliana Macedo Scavuzzi dos Santos, Brazilian – "The PCA's Optional Rules for the Arbitration of Disputes Relating to Outer Space Activities and Dispute Resolution in the ITU regulatory system"
Juliana Macedo Scavuzzi dos Santos is a Brazilian lawyer and an LL.M. graduate student at the Institute of Air and Space Law at McGill University in Montreal, where she recently completed her thesis on the liability of Global Navigation Satellite Systems (GNSS) used for air navigation in Brazil. She also earned her MsC in Juridical Science at UNIVALI in Brazil in 2004, and is presently completing an internship at the International Telecommunications Union (ITU) in the Radiocommunication Bureau - Space Services, in Geneva, where she is researching radio interference on satellite systems. 
Olojo Olabamiji Oluwaseun, Nigerian – "The role of Earth Observation satellite during the International Collaboration on the 2012 Nigeria flood disaster"
Olojo Olabamiji Oluwaseun has over six years working experience within Nigeria's Space Technology application sector and was the pioneer Systems Administrator for the Country's National Geospatial Database Infrastructure (NGDI). He is a poet, loves photography and enjoys visiting new places.
SWF awards these scholarships to provide young space professionals an opportunity to participate in one of the most prestigious international space conferences to further their professional development and inject new ideas into the community.
"The talent and diversity represented by this year's pool of award contestants speaks well for the future of the space sector," said Dr. Michael K. Simpson, Executive Director of the Foundation. "There were a lot of very good candidates, and I wish we could have helped more.  The selectees are the best of the best."
Congratulations to the winners and we look forward to seeing your presentations in Beijing!
Last updated on December 9, 2017