Agnieszka Lukaszczyk Lectures at the International Institute for Air and Space Law of the Leiden University in the Netherlands on the Rationale of Having a Space Code of Conduct
Thursday, March 7, 2013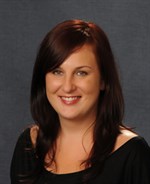 SWF Brussels Director, Agnieszka Lukaszczyk, gave a guest lecture on the rationale behind having a space code of conduct to the students in the LLM advanced class of air and space law at Leiden University. The Master's Programme in Air and Space Law is a combination of public air law, private air law and space law, both from an international and European perspective. The programme is unique in the world.
The International Institute of Air and Space Law, founded in 1985, is one of the leading international academic research and teaching institutes in the world, specialising in legal and policy issues regarding aviation and space activities in the broadest sense of the word. 

Its objective is to contribute to the development of aviation and space law and related policy by conducting and promoting research and teaching at the (post-) graduate level. The relevance and topicality of the work is guaranteed by an extensive exchange of information with the air transport and space industry. The Institute possesses a modern library and organises numerous courses and conferences on all aspects of aviation and space law and policy. 

It forms an integral part of the Leiden Law School of Leiden University and co-operates with many worldclass academic institutions. It maintains close contacts with national and international organisations and undertakings worldwide. The Institute enjoys the guidance of a prestigious International Advisory Board. 

Academic attention for this subject matter commenced as early as 1938, when Professor Daniel Goedhuis was appointed to teach air law. A professorial chair in air law was created in 1947 with an extension in scope to space law in 1961. Professor Goedhuis held this chair until 1977. His successor Professor Henri Wassenbergh was the catalyst behind the creation of the current Institute of Air and Space Law. The LLM programme is being taught since 2000. IIASL asks each year several experts in space policy to come to the university and lecture on specialized topics. 
Last updated on January 2, 2014