Agnieszka Lukaszczyk Joins the Editorial Review Board of the International Journal of Space Technology Management and Innovation (IJSTMI)
Tuesday, March 19, 2013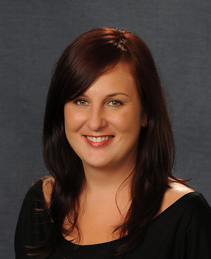 The International Journal of Space Technology Management and Innovation (IJSTMI) offers a platform for a discussion on space business, innovation, and management. This journal discusses the advantages of space technology for economic growth (i.e. employment, technology innovation), new markets, and applications; as well as space programs management, technology innovation, and space-based technology commercialization. IJSTMI also covers space agencies' management programs that encourage space technology innovation, management, and industrialization.

The mission of the International Journal of Space Technology Management and Innovation (IJSTMI) is to provide a forum to discuss the benefits of space technology for society, national economies, and industries and to investigate industrialization (commercialization) of space technologies, resulting in the development of new markets and applications (i.e. navigation, space tourism, solar power satellites etc.). This journal addresses space agencies management programs, space economics and technology innovation developments, and the impact of new space programs on employment and economic growth (i.e. direct benefits, etc.). IJSTMI examines the impact (i.e. space budgets reductions, etc.) of the global financial crisis on the space industry and space agencies' space exploration programs.

Topics to be discussed in this journal include (but are not limited to) the following: 
Institutional management and innovation
• IPR rights
• Management initiatives
• Public private partnerships, mergers, and acquisitions
• Small medium enterprise (SME) programs
• Space agencies industrial applications programs
• Space agencies industrial policies
Space economics and management
• Employment
• Space budgets
• Technology innovation and its contribution to economic growth
• Trade export
Space industry market trends
• Earth observation
• Human Space Flight (HSF)
• Interplanetary space exploration
• Navigation
• Space Situational Awareness
• Telecommunications
Space markets and applications
• Medical devices and new drug development
• Osteoporosis therapies and drugs
• Solar energy satellites
• Space debris
• Space food
• Space ports
• Space tourism
• Sub-orbital transportation vehicles
For more info or to submit an article please contact SWF Brussels Office Director Agnieszka Lukaszczyk alukaszczyk@swfound.org.
Last updated on December 26, 2013