UKSA and SWF hosted the "Drivers for Sustainability" Luncheon at the 38th Space Symposium
When: Tuesday, April 18, 2023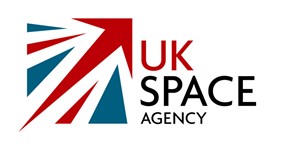 The United Kingdom Space Agency (UKSA) and Secure World Foundation (SWF) hosted a luncheon salon, "Drivers for space sustainability," at the Space Foundation's 38th Space Symposium held in Colorado Springs, CO, USA, on Tuesday, April 18, 2023.  
The United Kingdom is increasing its commitment to space sustainability, taking a multi-faceted approach to deliver activities including in-orbit regulation, international cooperation to agree to new standards, and development of capabilities to track or remove debris. The salon luncheon was an opportunity to hear senior leaders discuss diverse solution-oriented topics as drivers for space sustainability. 
This salon luncheon was held in the Main Ballroom on the Mezzanine Level of the Broadmoor Hotel on Tuesday, April 18, 2023, from 12:15pm – 1:45pm. Opening remarks were delivered by Lord Willetts. Ian Annett from the UK Space Agency then addressed the UKSA's vision for space sustainability. A panel followed, with panelists presenting formal remarks and responding to prepared questions for discussion, ending with Q&A from the audience.
Speakers:
The Rt. Hon. Lord David Willetts – UK Space Agency

Ian Annett – UK Space Agency
Panel Members:
Moderator: Victoria Samson – Secure World Foundation (SWF)

Allison Areias – United Nations Office for Outer Space Affairs (UNOOSA)

John Janka – ViaSat

Rebecca Evernden – UK Department for Science, Innovation and Technology (DSIT)

Joanne Wheeler MBE – Alden Legal
This event was invite only. For more information, please contact SWF Washington Office Director Victoria Samson or Krystal Azelton, Director of Space Applications Programs
Last updated on May 1, 2023