UKSA and SWF hosted the "Drivers for Sustainability" Luncheon at the 38th Space Symposium
When: Tuesday, April 18, 2023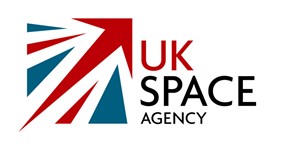 The UK Space Agency and Secure World Foundation (SWF) recently hosted the Drivers of Space Sustainability Luncheon Panel at Space Symposium 2023 in Colorado Springs, featuring diverse space industry experts. The panel discussion was introduced by the Rt Hon. Lord David Willetts FRS, Steering Board Chair for the United Kingdom Space Agency (UKSA), who provided opening remarks about the importance of sustainable practices in the space industry. He then introduced Ian Annett, Deputy Chief Executive for the UK Space Agency (UKSA), who made several important announcements: the UKSA's continued partnership with the Secure World Foundation for their 5th Summit on Space Sustainability in New York City in June and the funding for the UK Space Agency's Earth & Space Sustainability Initiative, which aims to establish a transparent Environmental, Social, and Governance (ESG) space sustainability standard recognized by finance, insurance, and regulatory communities worldwide.  Panelists were:
Moderator: Victoria Samson, SWF Washington Office Director
Allison Areias, Strategic Partnerships and Initiatives at United Nations Office for Outer Space Affairs (UNOOSA)
Rebecca Evernden, Director of Space with the Department for Science, Innovation & Technology at the United Kingdom Space Agency (UKSA)
John Janka, Chief Officer of Global Government Affairs & Regulatory at Viasat
Joanne Wheeler, the Managing Partner at Alden and Chair of the Satellite Finance Network.
During the luncheon panel, each speaker presented critical points on the drivers for space sustainability, followed by a discussion and Q&A session. The panelists covered a range of issues related to space policy, regulations, and financing. 
This Panel Report features one-sentence summaries of each speaker's key points, highlights from the panel discussion, and questions and answers during the Q&A session. The Secure World Foundation hopes this report will help foster further discussion and collaboration in the space community.
Last updated on June 6, 2023