Space Sustainability and Threats to Geospatial Assets and Data
When: Friday, May 5, 2023
Time: 9:30-10:30 CET
Where: Geospatial World Forum, Postillion Hotel & Convention Center in Rotterdam, Netherlands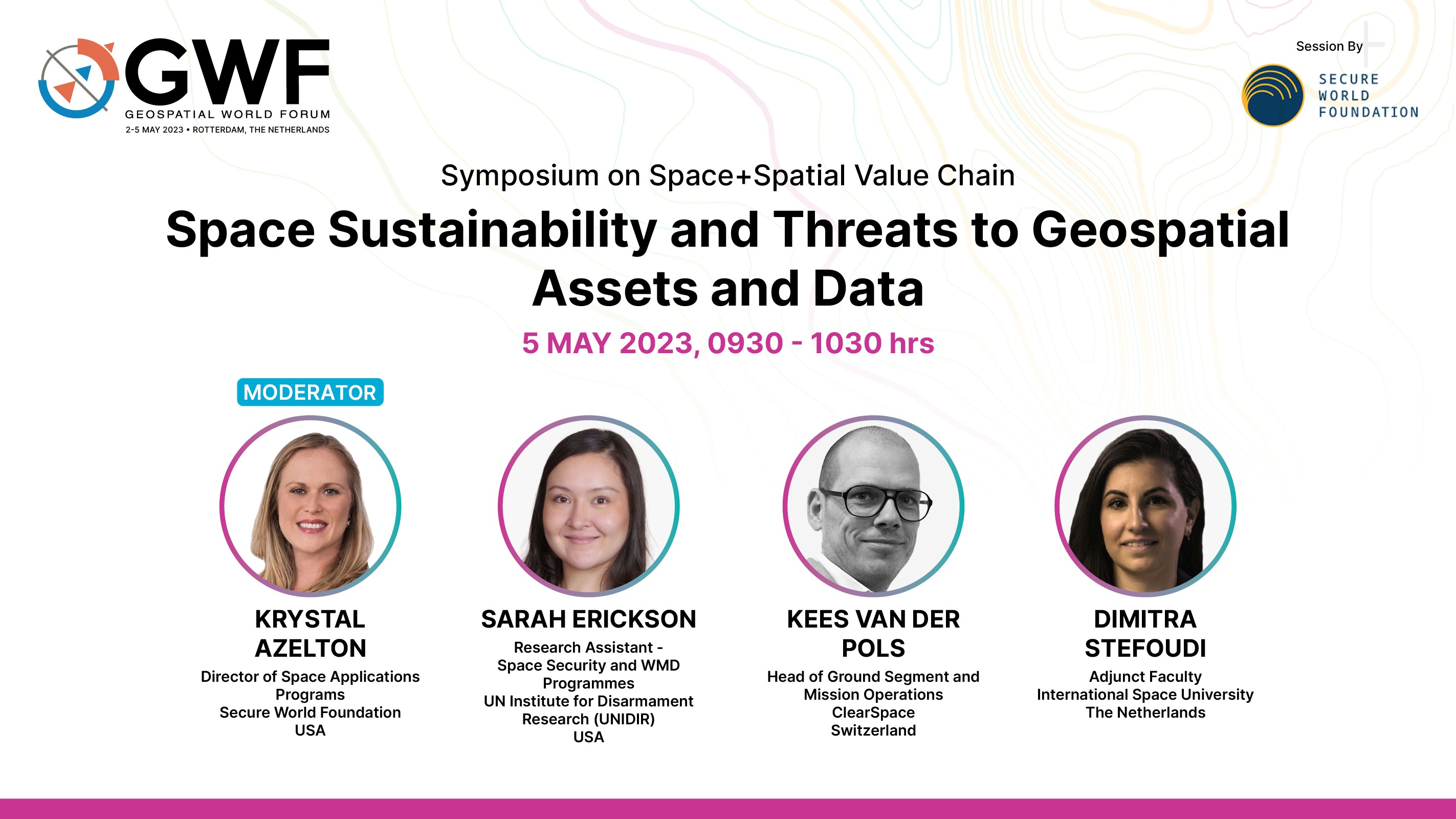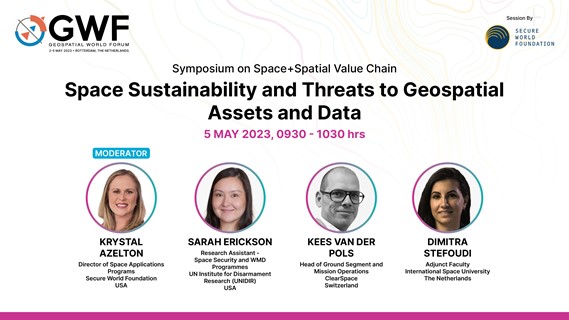 Secure World Foundation hosted a panel session at the Geospatial World Forum in Rotterdam, Netherlands on May 5. 
Titled "Space Sustainability and Threats to Geospatial Assets and Data," this panel was focused on highlighted space sustainability issues to a geospatial and remote sensing audience.
Panelists:
Krystal Azelton (Moderator) : Director of Space Applications Programs, Secure World Foundation
Sarah Erickson: Research Assistant - Space Security and WMD Programs, UNIDIR
Kees Van Der Pols: Head of Ground Segment and Mission Operations, Clearspace
Dimitra Stefoundi: International Institute of Air and Space Law, Leiden University
This panel highlighted the importance of the link between the value of space technology and space sustainability efforts in areas such as spectrum, space debris, and law and policy. Why should a data user care about these problems and what opportunities exist for ensuring they don't affect future capabilities and data availability? It's a unique opportunity to raise issues of space sustainability to a high-level audience of operators, academics, and government officials.
More information about the Geospatial World Forum and the panel can be found here.
Last updated on May 15, 2023