Moon Dialogs Research Salon: Registration Mechanisms for the Moon
When: Thursday, September 24, 2020
Time: 9:00 AM EDT
This event focused on operational considerations and how the current registration systems for space objects may need to evolve for the lunar context. What information specifically do we mean when we talk about lunar and cislunar registration, how will this work technically (capabilities and requirements, costs and infrastructure), and what are some of the operator considerations and incentives in terms of utility, policy considerations, and tensions around transparency? Who will maintain such a registry, and how will it be trusted? With the growing number of state and non-state actors, how do we enforce participation, and should registration continue to operate exclusively through States? What is the role of the extended community and additional emerging registries?
Jessy Kate Schingler moderated discussion with Michael Newman and Jonathan McDowell. Michael is the Legal Officer for UN OOSA, which maintains the official registry of space objects for the world; and Jonathan independently maintains what is probably the largest database of artificial space objects in the world. This was an interactive session with no presentations. 
About This Series
The Moon Dialogs salons seek to cultivate thought leadership on lunar surface coordination mechanisms to accelerate peaceful and sustained presence on the Moon. We host monthly research salons on salient topics every full Moon. The Moon Dialogs is a partnership focused on governance and coordination mechanisms, convened by organizations and participating researchers exploring voluntary, multilateral mechanisms, norms, and economic arrangements that aim to grow ecosystems of lunar activity--both governmental and non-governmental. The project is a collaboration between Open Lunar Foundation, Secure World Foundation, the MIT Space Exploration Initiative, Arizona State University, and For All Moonkind. The Dialogs bring stakeholders to the table on equal footing, with an emphasis on practical tools, operating models, and rights frameworks for the next 10 years. Is it not a consensus forum, but a place to put forward ideas which will accelerate short term activity and support bold plans for sustained presence.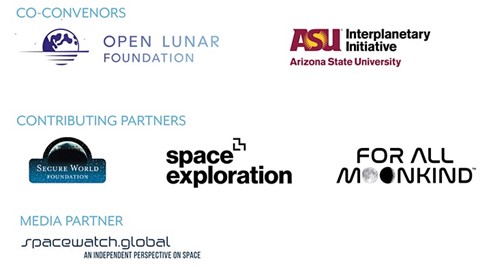 Last updated on October 2, 2020