Examining the Socioeconomic Benefits of the International Space Station
When: Wednesday, January 29, 2020
Time: 1:00-3:30 PM PST
Where: 189 N Bernardo Ave, Suite 200, Mountain View, CA 94043
Secure World Foundation and the ISS National Labs co-hosted the first in a two-event series, one in the San Francisco Bay area and one in Washington, DC. This series is designed to highlight and examine the socioeconomic benefits of the International Space Station. Global efforts like the Sustainable Development Goals are benefiting from work being done on ISS but these activities have received little attention.
Speakers comprised a diverse group of ISS National Lab partners, data end-users, and government representatives who spoke to unique work that's being done, the observed or expected benefit on Earth, and the importance of maintaining the space environment to support this work. 
Audio
Speakers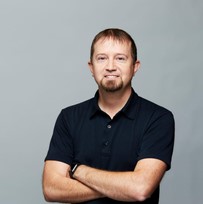 John Cumbers, Founder, SynBioBeta
Dr. John Cumbers is the founder and CEO of SynBioBeta, the leading community of innovators, investors, engineers, and thinkers who share a passion for using synthetic biology to build a better, more sustainable universe. He writes for Forbes.com about biomanufacturing and is the author of "What's Your Biostrategy?", the first book to anticipate how synthetic biology is going to disrupt virtually every industry in the world. John also founded Beta.Space, a space settlement innovation network and community of visionaries, technologists, and investors accelerating the industries needed to sustain human life here and off-planet.  John has founded multiple startups, is an Operating Partner and investor at the deep tech investment fund DCVC, and has received multiple awards and grants from NASA and the National Academy of Sciences. He earned his PhD in Molecular Biology, Cell Biology, and Biochemistry from Brown University, is originally from the UK and lives in the San Francisco Bay Area.
View Dr. Cumbers' slides here.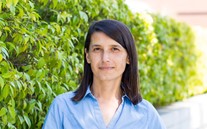 Fatma Kaplan, CEO, Pheronym
Dr. Fatma Kaplan is the CEO/CSO of Pheronym and an accomplished scientist with experience in both biology and chemistry. She has a Ph.D. in Plant Molecular and Cellular Biology and postdoctoral training in Natural Product Chemistry with a focus on isolating biologically active compounds. Dr. Kaplan discovered the first sex pheromone of the nematode Caenorhabditis elegans and published in Nature. Then she discovered that pheromones regulate other behaviors in both parasitic and beneficial nematodes. She has very high impact publications and her dissertation was cited in textbooks within 5 years of publication. Dr. Kaplan worked as a scientist at NASA, the National Magnetic Field Laboratory and the US Department of Agriculture – Agricultural Research Service. Dr. Kaplan co-founded Pheronym to bring nematode pheromone technology to the market. Dr. Kaplan believes that nematode pheromone technology will provide effective, non-toxic pest control for farmers and gardeners.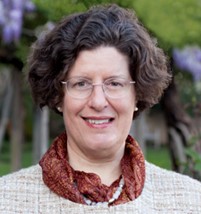 Marianna Grossman, Managing Partner, Minerva Ventures
Marianna Grossman is Managing Partner of Minerva Ventures, a consultancy focused on solutions for a resilient future – advising communities on climate risk and restoration solutions, and companies in circular economy, water, energy, remediation, and finance. Marianna brings people and institutions together across sectors to collaborate, invent and implement solutions that enhance sustainability and reverse climate change. Marianna led Sustainable Silicon Valley, after working in the automotive, computer, and semiconductor industries. Recent publication: Sustainable Electricity II: A Conversation on Tradeoffs, Chapter on Silicon Valley Corporate Case Studies on Clean Energy Innovation. Service positions include: California's Climate Adaptation Action Plan Technical Advisory Group 2016; Sustainable Water Resources Roundtable; the international Balaton Group; Vice President, Transportation Choices for Sustainable Communities; ClimateMusic Project; Environmental Entrepreneurs; and, climate action councils for Palo Alto and Mountain View. Degrees: BA in Policy Studies, Dartmouth College and an MBA from Yale School of Management. 
Moderator: Krystal Wilson, Director of Space Applications Programs, Secure World Foundation
For questions regarding this event, please contact Krystal Wilson.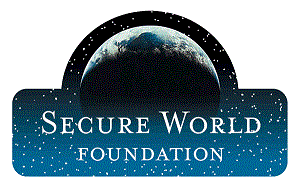 Last updated on March 27, 2020