Broadcasting GEOSS: Key Issues in Spectrum Management and Earth Observations
When: Tuesday, November 10, 2015
Where: Hilton Mexico City Reforma, AV. Juarez #70. Colonia Centro, Mexico City, Distrito Federal, 06010, Mexico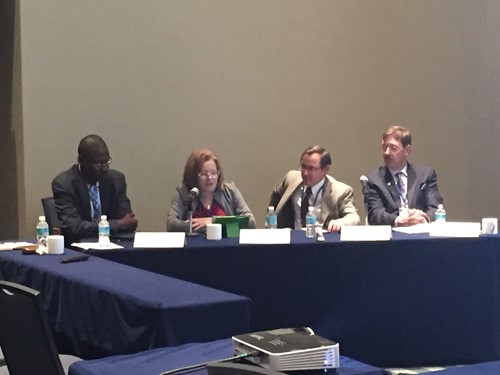 During the 2015 World Radiocommunication Conference (WRC-15) the international community will make key decisions to govern the use of the radiofrequency spectrum. Several of the WRC-15 agenda items directly impact the frequency bands used to collect and disseminate meteorology and related information and services. As noted in a preliminary position paper developed by the World Meteorological Organization (WMO) in advance of the WRC-15 – and endorsed by the Group on Earth Observations (GEO) – radio frequencies are of "the utmost importance" for all Earth observation activities.  Given the role of these spectrum bands in the distribution of critical meteorological data, the possibility of increased radio frequency interference resulting from changes in spectrum allocations determined at this and future WRCs may have significant impacts in the ability of users to access and use GEO resources to meet critical societal challenges.
Recent multi-stakeholder discussions have highlighted the limited awareness on spectrum-related issues and their impacts within the broader Earth observations community, and the challenge of capturing the extent of reliance on potentially impacted programs and systems. Coupled with limited mechanisms for interaction between the space and meteorology community and the spectrum management community, these challenges may reduce opportunities to articulate the impacts of spectrum management decisions on critical Earth observation-related applications and services. Efforts to adopt a regional approach to complement the implementation of GEOSS – namely AfriGEOSS, AmeriGEOSS, and Copernicus – present an opportunity for improved coordination on spectrum management within the GEO community.
Sponsored by the Secure World Foundation, this event raised awareness of the risks facing the frequency bands used for meteorological purposes within the international GEO community, discussed opportunities for improved routine engagement between the relevant stakeholders, particularly at the regional level, and examined ways to communicate the impact of spectrum management decisions on the delivery of critical information services to policymakers. 
The event was held in conjunction with the twelfth Plenary Session and Mexico City Ministerial of GEO. More information is available at https://www.earthobservations.org/geo12.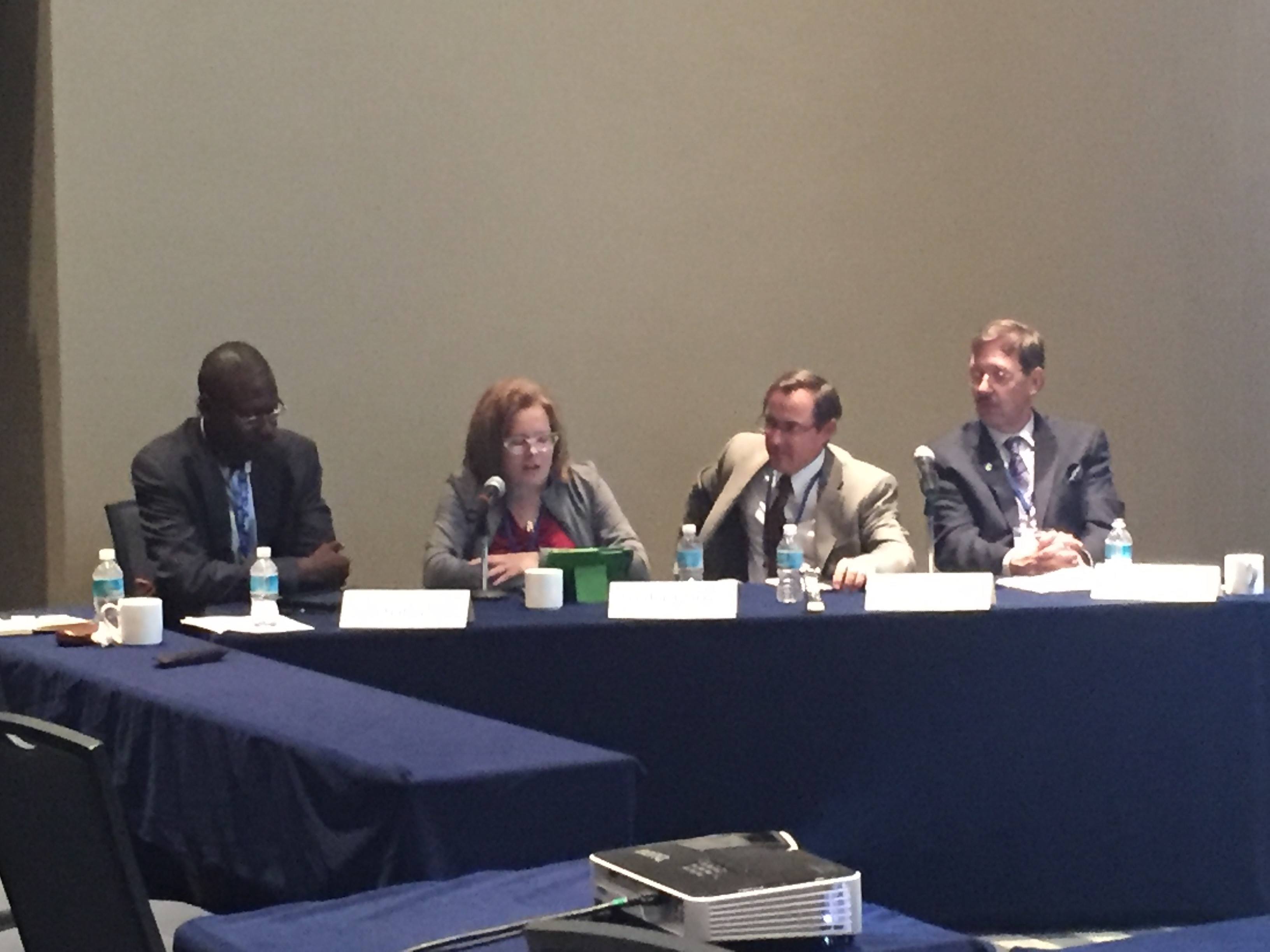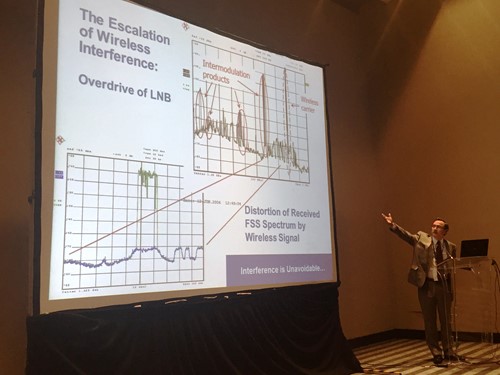 Speakers
Dr. Halilu Ahmad Shaba, Director, Strategy Space Applications, National Space Research and Development Agency (NASRDA)

Mr. David Hartshorn, Secretary General, Global VSAT Forum

Ms. Renee Leduc Clarke, Founder and Principal, Narayan Strategy

Mr. David Lubar, 

Radio Spectrum Management specialist in the GOES-R Program Office, Vaeros division of The Aerospace Corporation
The discussion was moderated by SWF Executive Director Dr. Michael Simpson.
Event Materials
 If you have any questions, please contact SWF Project Manager Laura Delgado López. 
Last updated on November 18, 2015