A Contested Domain: From Space Theory to Practice
When: Wednesday, May 10, 2023
Time: 2:00pm - 4:00pm EST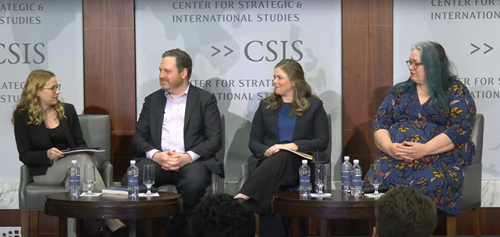 On Wednesday, May 10, at 2:00 pm ET, the Secure World Foundation (SWF) and Center for Strategic and International Studies (CSIS) hosted a virtual two-part event exploring space threat trends and how the U.S. Space Force is preparing Guardians to face these threats and to operate in a contested environment.
This event first featured a fireside chat with U.S. Space Training and Readiness Command (STARCOM) Commander Major General Shawn N. Bratton, followed by a panel discussion with Secure World Foundation and CSIS experts discussing their two recently released reports on counterspace weapons, including use by Russia in Ukraine. This virtual discussion allowed online viewers to submit live questions from this event page for both parts of the event.
Limited in-person attendance took place at CSIS with the event also available to a virtual audience. Full event details can be found here. The livestream of the event can be watched here.
Last updated on May 11, 2023