Ms. Tanja Masson-Zwaan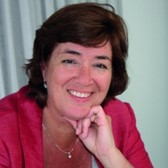 Tanja Masson-Zwaan is Assistant Professor and Deputy Director of the International Institute of Air and Space Law at Leiden University. Tanja is an expert in the field of air and space law since more than 25 years. She advises the Dutch government and the European Union on various matters, teaches and supervises students at Bachelors, Masters and PhD level, carries out various research activities, publishes on a broad range of topics, and was appointed by the Dutch Government as an arbitrator for space related disputes at the Permanent Court of Arbitration. 
She is the current President of the International Institute of Space Law (IISL), elected in 2007 and re-elected in 2010 and 2013. In that capacity she is responsible for all IISL activities, including the IISL Colloquium, the Proceedings and the Manfred Lachs moot court competition. 
Tanja lectured at many universities worldwide, set up courses in air and space law at the National University of Singapore, and worked as a consultant for a space insurance broker in France and in her own consulting company in the Netherlands. She attends the sessions of the UN Committee on the Peaceful Uses of Outer Space as an observer since more than ten years. 
She is a recipient of the Distinguished Service Award of the IISL (2001) and of the Social Sciences Award of the International Academy of Astronautics, IAA (2008). She is an elected member of various professional associations, was a founding board member of Women in Aerospace-Europe and is an advisor to Mars One, to name a few. 
Last updated on February 8, 2019