Mr. Peter Marquez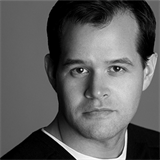 Peter Marquez is a Partner at Andart Global, a space and technology advisory firm.
From 2013 to 2018 Peter served as the Vice President for Global Engagement at Planetary Resources where he was responsible for advancements in space property rights.
From 2007 to 2010 Peter served at the White House in the National Security Council as the Director for Space Policy where he led the development of the 2010 U.S. National Space Policy. Peter oversaw the development, implementation, and coordination of the space policies of Presidents Bush and Obama.  Peter's policy responsibilities, in addition to space, included critical infrastructure protection, and military intelligence activities.  Peter also oversaw regional security issues, focusing on Asia.  While at the White House, Peter began the initiative that created the U.S.- Japan Strategic Space Cooperation initiative. 
From 2005 to 2007 Peter served as a special assistant to the Under Secretary and Principal Deputy Under Secretary of Defense for Policy.  Peter's duties in that position included oversight of the Department of Defense's operational special access programs.  From 2003 to 2005 Peter worked in the Office of the Secretary of Defense's directorate for Space Policy and was responsible for the space control portfolio.  From 2000 to 2003 Peter worked for the United States Air Force assisting in the development of policy and requirements and the acquisition of classified space programs. 
Peter was born in Gilroy, California and received a bachelor's degree in political science in 1998 and master's degree in science and technology policy in 2000 from George Washington University. He currently resides in Washington, DC with his wife and two daughters.
Last updated on April 2, 2018