Space Security Index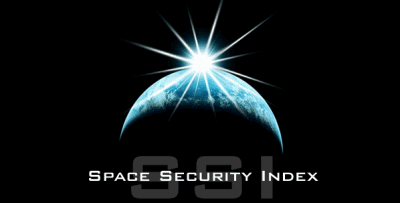 The Space Security Index (SSI) is an annual report on trends and developments related to security and outer space, covering the period January to December of the previous year (see recent editions). The goal of the SSI is to improve transparency with respect to space activities and provide a common, comprehensive knowledge base to support the development of national and international policies that contribute to space security. The trends and developments are assessed according to nine indicators that are organized under three themes:
Each of the nine indicators is examined in a separate chapter that provides a description of the indicator and its overall impact on space security. A discussion of the prevailing trends associated with that indicator is followed by an overview of key developments throughout the year, and an assessment of their short-term effects on established trends and the broader security of outer space.
The report is managed and published by Project Ploughsares with support and funding from Secure World Foundation, The Simons Foundation, the International Security Research and Outreach Programme at Foreign Affairs and International Trade Canada, and the Erin J.C. Arsenault Trust at McGill University.
Governance Group
Advisory Committee
Recent Editions
 2013 Space Security Index Executive Summary  Full Report
2012 Space Security Index Executive Summary  Full Report
2011 Space Security Index: Executive Summary  Full Report
2010 Space Security Index: Executive Summary   Full Report
2009 Space Security Index: Executive Summary   Full Report
2008 Space Security Index: Executive Summary   Full Report
Last updated on November 6, 2015