Victoria Samson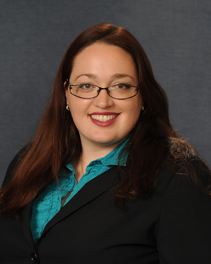 Victoria Samson is the Washington Office Director for Secure World Foundation and has more than fifteen years of experience in military space and security issues.
Before joining SWF, Ms. Samson served as a Senior Analyst for the Center for Defense Information (CDI), where she leveraged her expertise in missile defense, nuclear reductions, and space security issues to conduct in-depth analysis and medial commentary. Prior to her time at CDI, Ms. Samson was the Senior Policy Associate at the Coalition to Reduce Nuclear Dangers, a consortium of arms control groups in the Washington, D.C. area, where she worked to share information quickly and efficiently between Congressional staffers, members of the media, embassy officials, citizens and think-tanks dealing with national missile defense and nuclear weapons reductions. Before that, she was a researcher at Riverside Research Institute, where she worked on war-gaming scenarios for the Missile Defense Agency's Directorate of Intelligence.
Known throughout the space and security arena as a thought leader on policy and budgetary issues, Ms. Samson is often interviewed by multinational media outlets, including the New York Times, Space News, and NPR. She is also a prolific author of numerous op-eds, analytical pieces, journal articles, and electronic updates on missile defense and space security matters. Read Ms. Samson's publications now.

Education
Ms. Samson holds a Bachelor's of Art (B.A.) degree in political science with a specialization in international relations from UCLA and a Masters of Art (M.A.) in international relations from the Johns Hopkins School of Advanced International Studies.
Last updated on January 17, 2014