Lisa Croy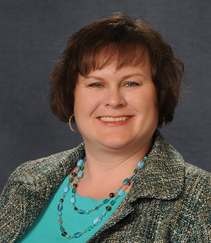 Lisa Croy is Operations Manager at Secure World Foundation and has 20 years of strategic operations experience supporting small to international businesses across the globe. She is also an entrepreneur and small business owner of a graphic design company where she harnessed her design, marketing, branding and communications skills to successfully support the collateral and publishing needs of Ambeo, founded by Bill Inmon who is recognized by many in the computer science field as the father of the data warehouse, and several other data warehousing support companies.
Prior to joining the Secure World Foundation, as an administrative and contract specialist, Croy served as the Business Manager at Charney Associates. At Charney Associates, Croy leveraged her keen business and administrative acumen to enable significant ROI; manage a diverse team of consultants to execute the successful expansion of the company; and assist the consultants in their efforts to improve delegation, reporting and accountability among boards of directors and their executive leadership directors throughout North America. In addition to her experience as a business owner, business manager, and administrative assistant, Croy has also occupied multiple other roles as technical editor and proposal coordinator while working with the environmental engineering and remediation company, Weston Services, Inc. At Weston, Croy proactively supported over 100 engineers and geologists for DOD, DOE and EPA projects throughout the West, including remediation studies of the Rocky Mountain Arsenal, the Rocky Flats Nuclear Weapons Plant, and the Lawrence Livermore National Laboratory.
Education
The Art Institute of Colorado - Communications Technology, including graphic design, advertising and marketing. University of Colorado at Boulder - undergraduate studies in English and Journalism.