Brian Weeden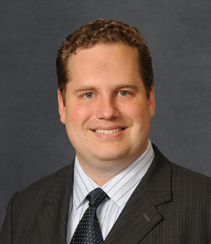 Brian Weeden is the Technical Advisor for Secure World Foundation and has 14 years of professional experience in the national and international space security arena. His wealth of technical knowledge and expertise has established him as a thought leader for providing critical analysis that supports development of space policy on a global scale.
Prior to joining SWF, Mr. Weeden served 9 years on active duty as an officer in the United States Air Force working in space and intercontinental ballistic missile (ICBM) operations. As part of U.S. Strategic Command's Joint Space Operations Center (JSpOC), Mr. Weeden directed the orbital analyst training program and developed tactics, techniques and procedures for improving space situational awareness.
In his current role as Technical Advisor, Mr. Weeden conducts research on space debris, global space situational awareness, space traffic management, protection of space assets, and space governance. He also organizes national and international workshops to increase awareness of and facilitate dialogue on space security and sustainability topics. He is also Vice-Chair of the World Economic Forum's Global Agenda Council on Space Security. 
Respected and recognized as an international expert, Mr. Weeden's research and analysis have been featured in The New York Times, National Public Radio, USA Today, The BBC, Fox News, China Radio International, The Economist, The World Economic Forum's Annual Meeting in Davos, academic journals, presentations to the United Nations, and testimony before the U.S. Congress. Read Mr. Weeden's publications now.
Education
Mr. Weeden holds a Bachelor of Science (B.S.) degree in Electrical Engineering from Clarkson University, a Masters of Science (M.S) degree in Space Studies from the University of North Dakota, and is also a graduate of the International Space University Space Studies Program (2007, Beijing).  He is currently a Ph.D. Candidate in Science and Technology Public Policy at George Washington University.
Last updated on February 22, 2014