Agnieszka Lukaszczyk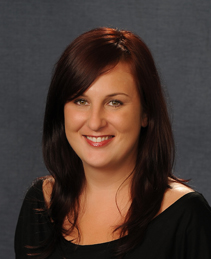 Agnieszka Lukaszczyk is the Brussels Office Director for Secure World Foundation and has seven years of professional experience in the international space policy arena at an executive level.
Currently, Lukaszczyk is based in Brussels, Belgium where she is spearheading and actively facilitating international dialogue regarding space policy and space security matters. Her work involves working with the European institutions, NGOs, academia, space agencies and more. In addition Agnieszka Lukaszczyk works closely with the United Nations (UN) space activities covering the UN Committee on the Peaceful Uses of Outer Space (COPUOS) and the UN General Assembly
From 2006 until 2009, Lukaszczyk has served as the Executive Officer for the Space Generation Advisory Council (SGAC) in support of the UN Programme on Space Applications. In 2009 she was elected the SGAC Chairperson for two years. Currently she is serving on the advisory board of SGAC. In addition, during the period of September 2006 to June 2008, Agnieszka was a researcher at the European Space Policy Institute. Agnieszka is also the Vice President - Europe for World Space Week and sits on the board of the Women in Aerospace Europe. Read Ms. Lukaszczyk's publications now.
Education
Lukaszczyk holds a Bachelor's of Science in Political Science, from the University of Tennessee and a Masters from the American University School of International Service in International Politics. She also studied at the Universite Catholique de Louvain in Brussels, Belgium; the Jagiellonian University in Krakow, Poland and the World Trade Institute in Berne, Switzerland. She gained professional experience at the Political Section of the Polish Embassy in Washington DC, American Electronics Association in Brussels, European Department of the Polish Senate in Warsaw and the Warsaw Business Journal.